Greece, the cradle of European civilisation, is the perfect destination for both archaeology enthusiasts and relentless beach-goers. We have spent 17 days in Greece, during which we have explored the Peloponnese as well as some islands, such as Hydra or Santorini. In this Greece travel itinerary, you will see what to do and what to see in Greece; you will discover the cities and archaeological sites that we visited, which islands we chose etc. For some detailed info on the trip organisation or the prices, don't forget to check out the useful tips about Greece.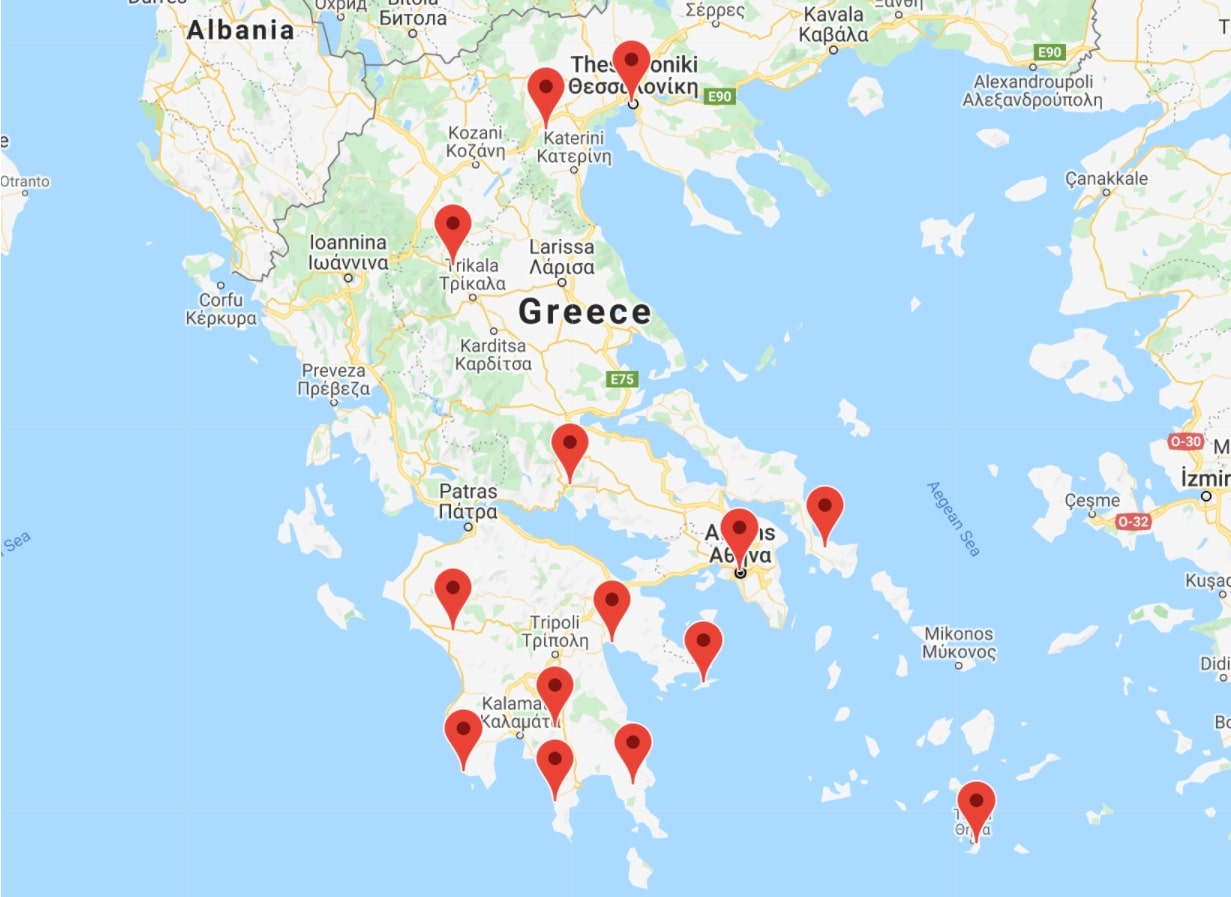 | Distance | Travel time |
| --- | --- |
| Thessaloniki-Vergina | 1 hour by car |
| Vergina-Trikala | 2 hours and 30 min by car |
| Trikala-Meteora | 30 min by car |
| Meteora-Delphi | 3 hours by car |
| Delphi-Olympia | 3 hours and 15 min by car |
| Meteora-Delphi | 3 hours by car |
| Olympia-Methoni | 2 hours and 30 min by car |
| Methoni-Mystras | 2 hours and 10 min by car |
| Mystras-Gytheio | 50 min by car |
| Gytheio-Diros caves | 45 min by car |
| Diros caves-Monemvasia | 2 hours and 30 min by car |
| Monemvasia-Nafplio | 3 hours and 10 min by car |
| Nafplio-Mycenae | 30 min by car |
| Mycenae-Epidaurus | 50 min by car |
| Epidaurus-Ermioni | 50 min by car |
| Ermioni-Hydra island | 30 min by ferry |
| Ermioni-Corinth | 1 hour and 30 min by car |
| Corinth-Athens | 1 hour and 10 min by car |
| Athens (Rafina)-Marmari (Euboa) | 1 hour and 30 min by ferry |
| Athens-Santorini island | 40 min by flight |
| Santorini island-Athens (Piraeus) | 8 hours by ferry |
Day 1: Thessaloniki
Arrival: Makedonia airport; bus n.78 to get into town; travel time airport-Thessaloniki: 45 min.
Thessaloniki is a modern city where you can still see some examples of Roman and Byzantine art, such as the Turkish baths or the ramparts. Since we didn't have much time, we decided to stroll on the seaside and take a look at the White Tower. The story of this tower is quite fascinating: it was re-painted in white to "wash off" all the murders committed there during the 19th century.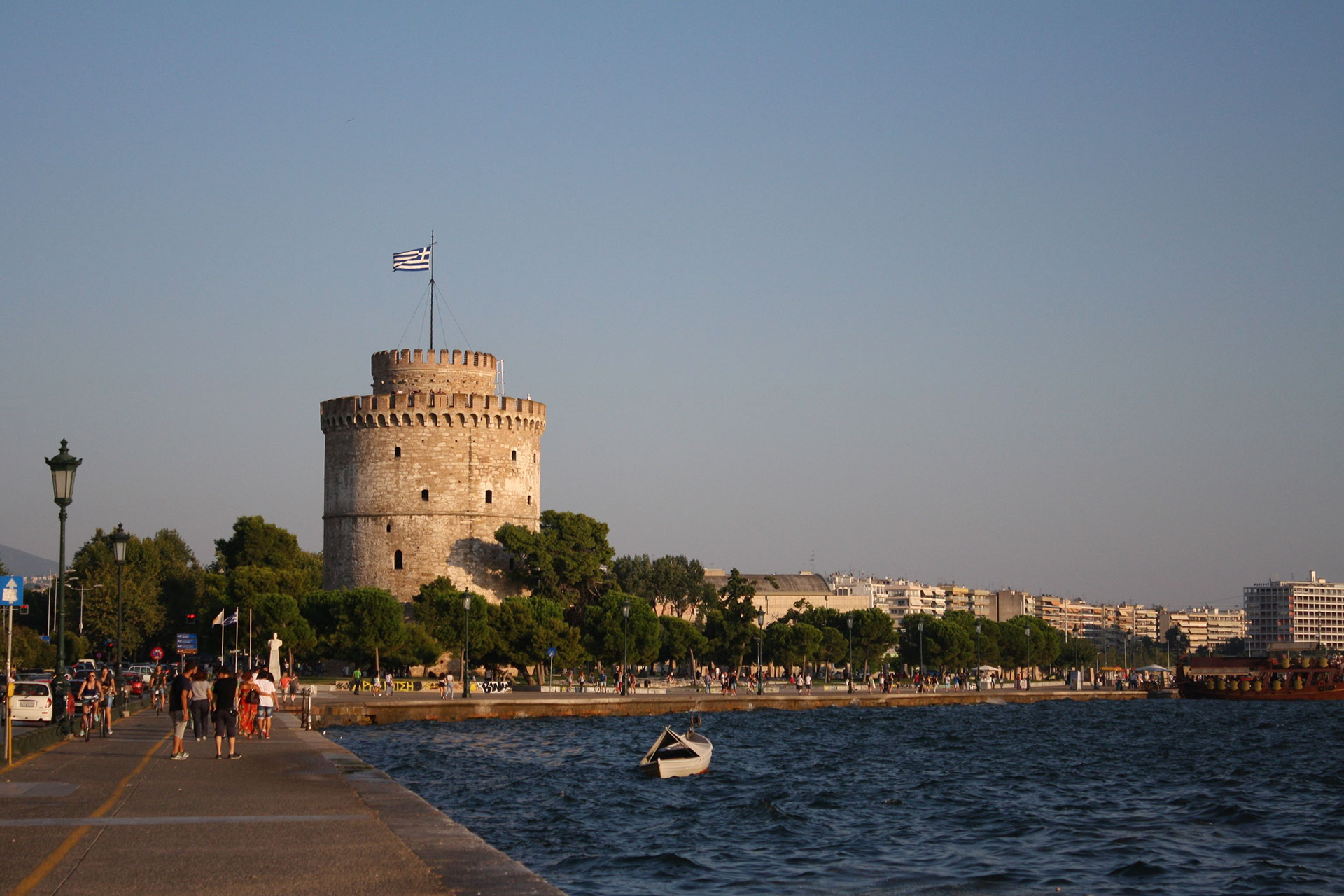 We chose to land in Thessaloniki to reach the Meteora site more easily and to then go down to the Peloponnese.
Day 2: Tombs of Aigai
We reached Vergina, where we visited the very famous Macedonian Royal Tombs, or tombs of Aigai, listed as a Unesco World Heritage site. Four tombs, one apparently belonging to Philip II (father of Alexander the Great), are preserved in very good conditions in a museum with dim lights and a magical atmosphere, excavated right in the middle of a hill.
Information
Price ticket tombs of Aigai: €12 full price, €6 reduced, free for students; Duration visit Aigai: 2-3 hours.
NB: no photos allowed.
We spent the night in Trikala, starting point for our trip to the Meteora.
Day 3: Meteora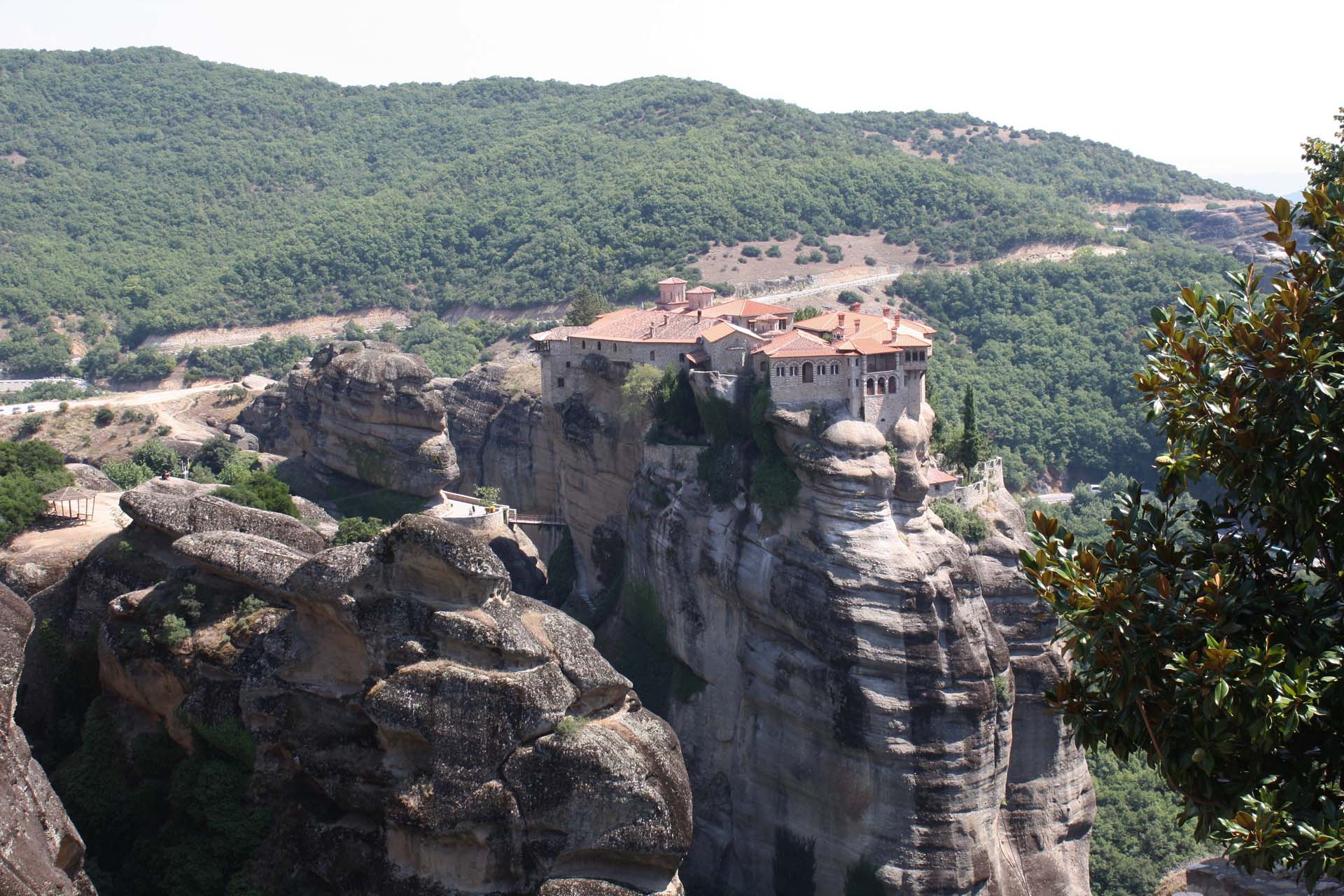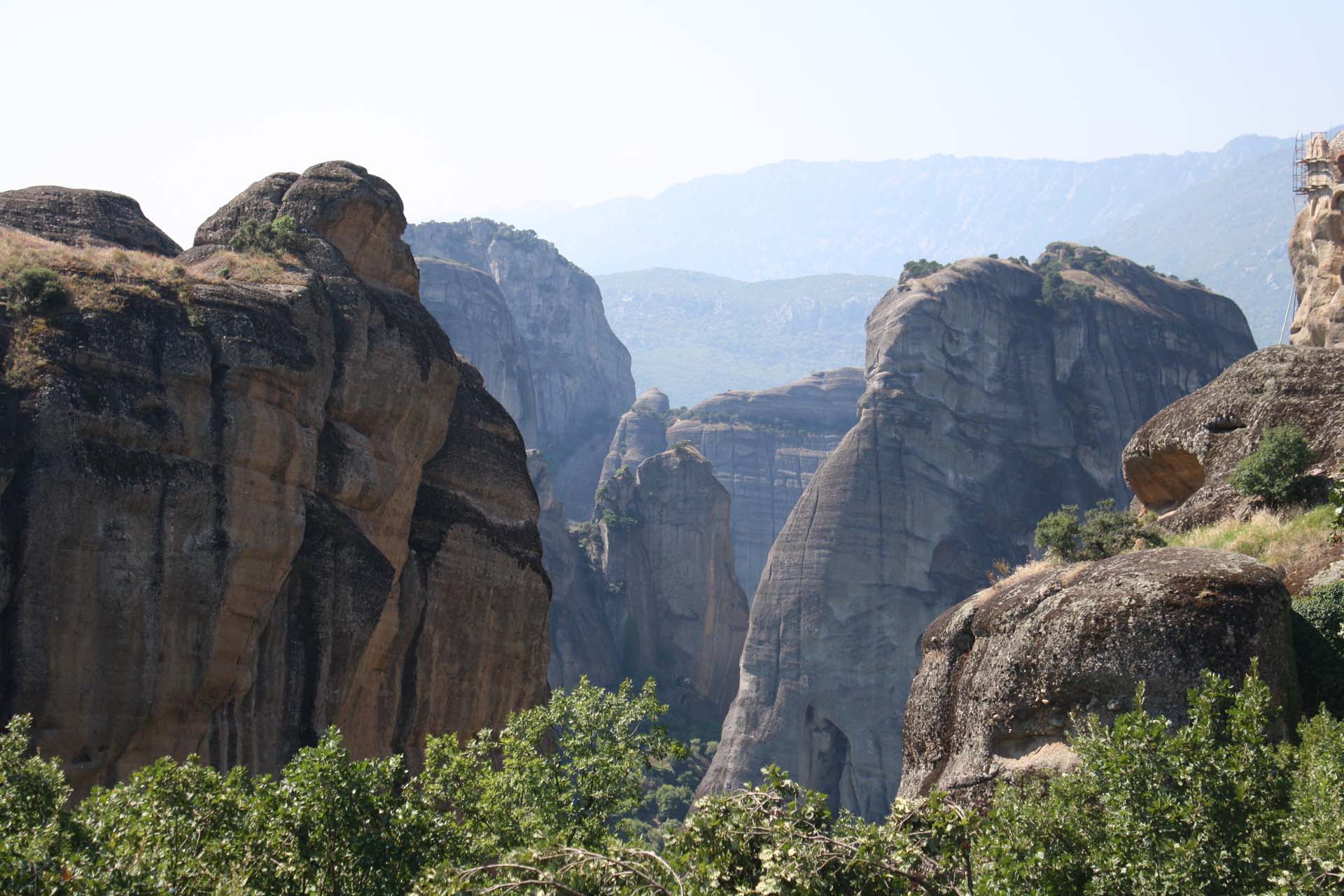 Meteora is a monastery complex built on rock formations similar to giant columns. The astonishing panorama and its uniqueness make it an absolute must of a trip to Greece. The most renowned and visited monasteries can be reached by car; you can park just below the monasteries and continue by foot. As an alternative, you can start walking from the village of Katraki and trek to the monasteries.
Information
Price ticket Meteora: €3/monastery; Duration visit Meteora (3 monasteries): 4-5 hours
We then drove to Delphi, where we spent the night.
Day 4: Delphi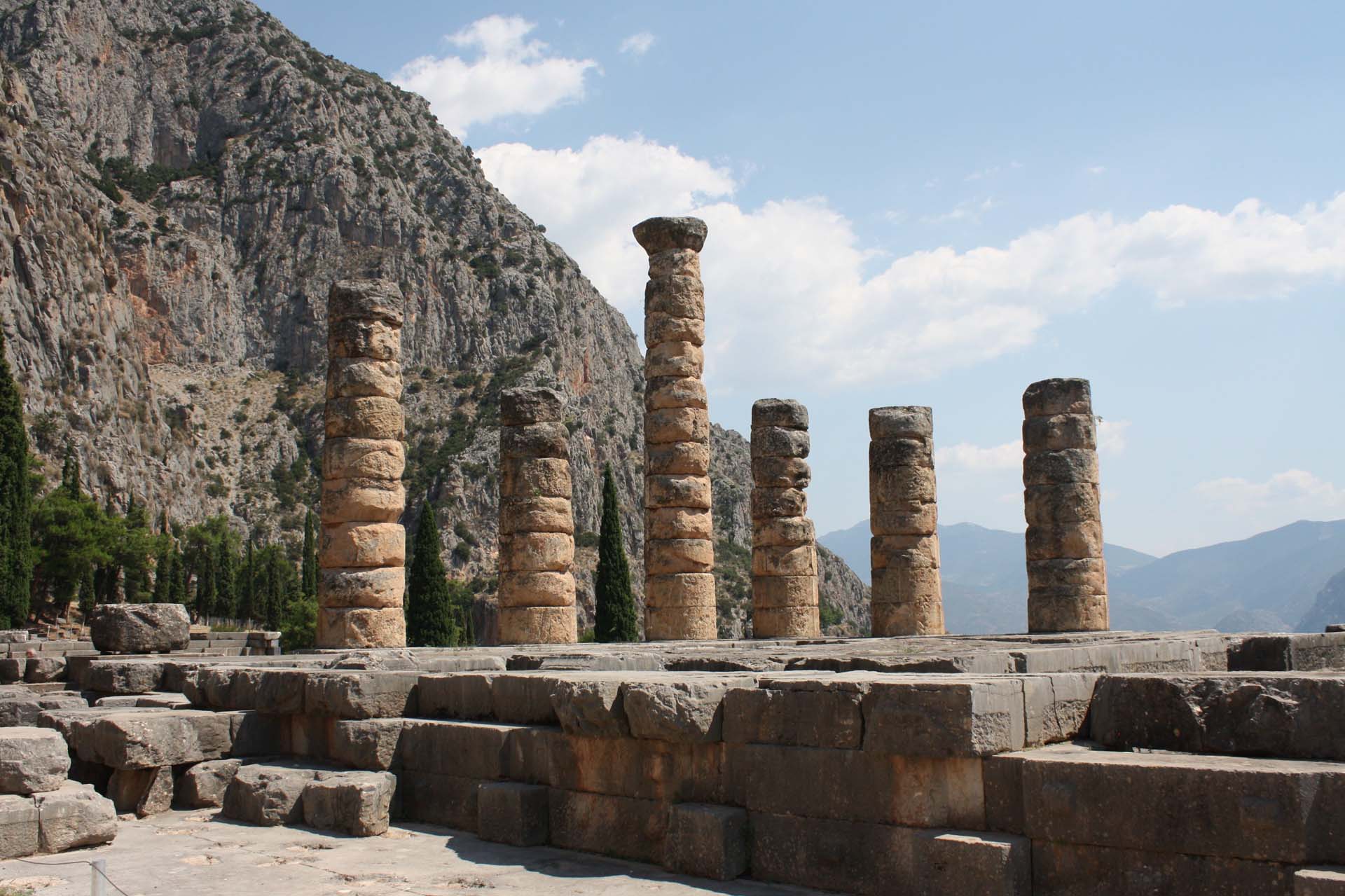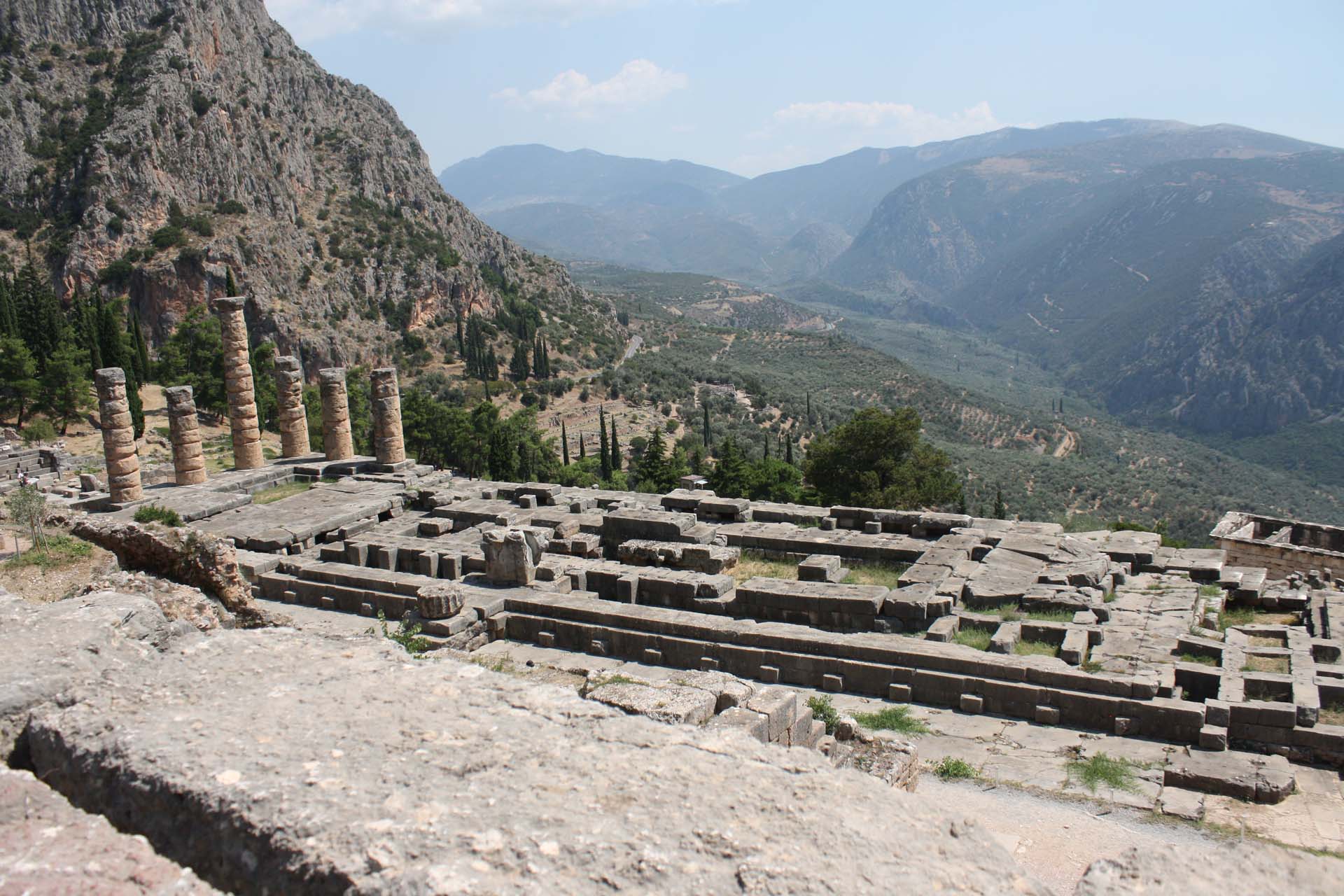 Delphi, ancient pilgrimage site and the most important sanctuary of ancient Greece, amazes with its mystical ruins above a valley. The oracle of Delphi can already predict that you will fall in love with this beautiful village and its archaeological site.
Information
Price ticket Delphi: €9 (including museum); Duration visit Delphi: 3.5/4 hours
During the afternoon we slowly made our way to Olympia. Crossing the Rio-Antirrio bridge (close to Patras) and disbursing €12 for the toll, we finally arrived in the Peloponnese region.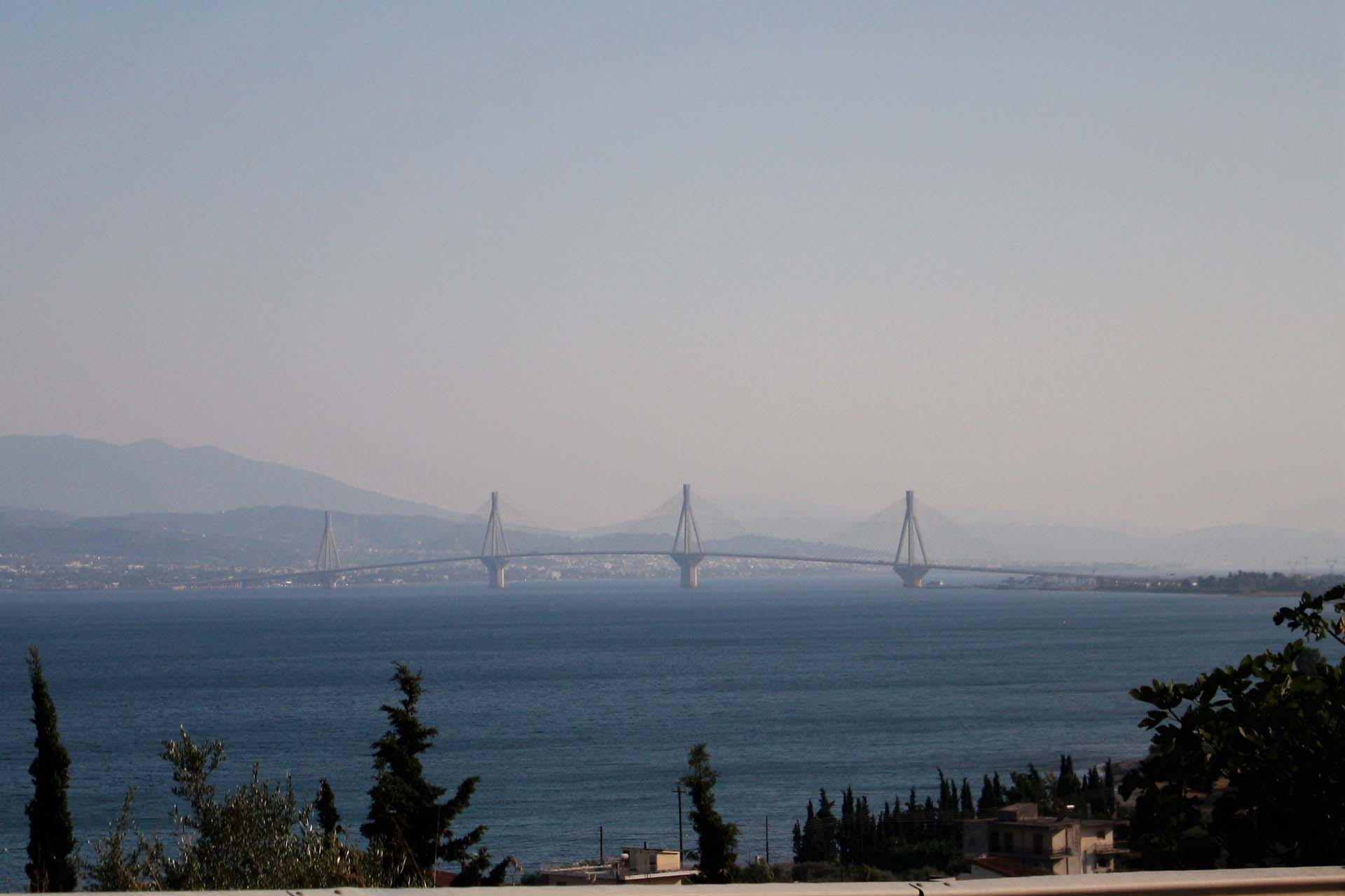 Day 5: Olympia and Methoni
Olympia
We visited this giant archaeological site under a scorching sun. It was here that the Olympic games were first played. But Olympia is also renowned for other non sport-related records: as a matter of fact, in the site you will find the ruins of a temple that once contained a statue of Zeus considered one of the 7 wonders of the world.  Unfortunately this statue was destroyed.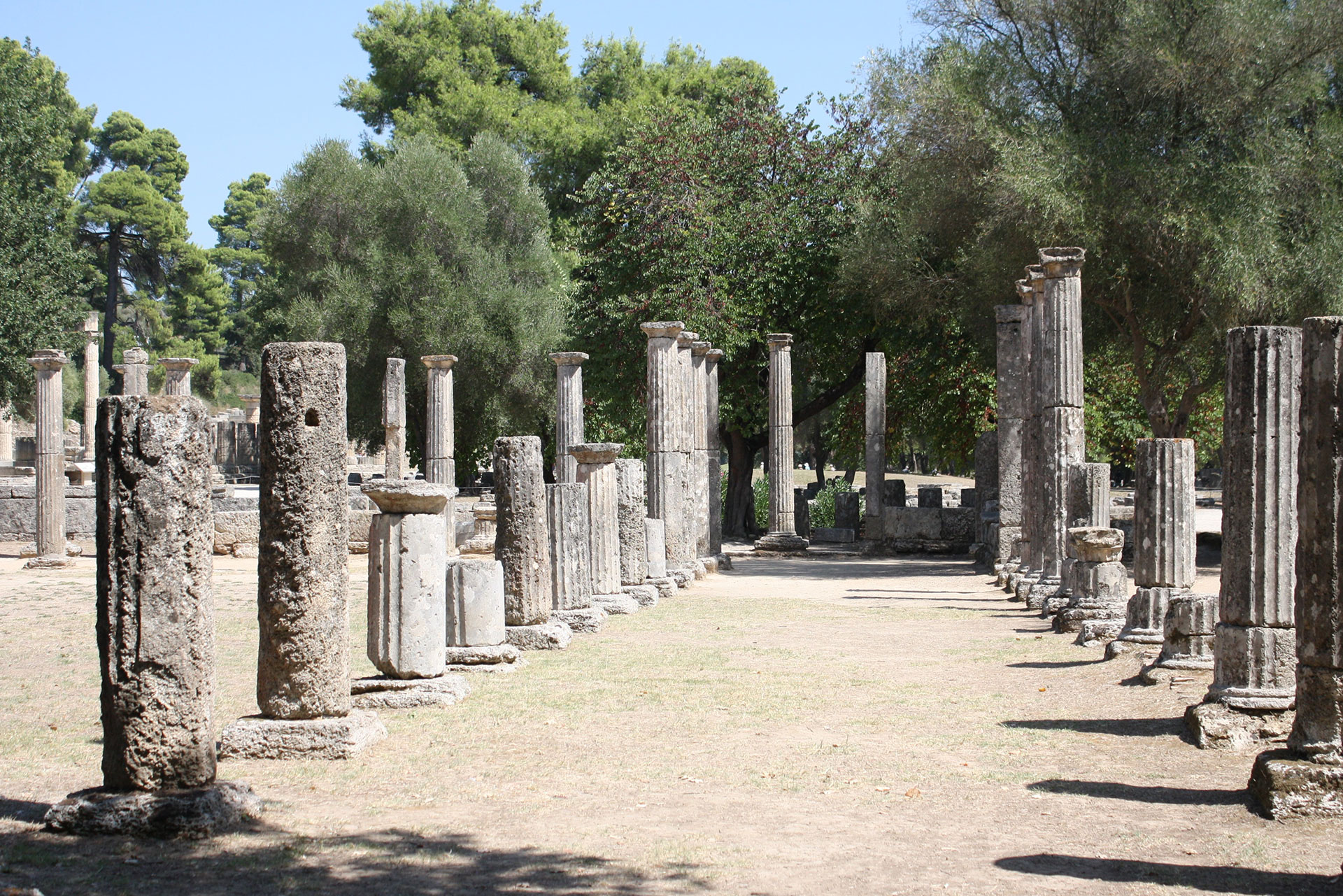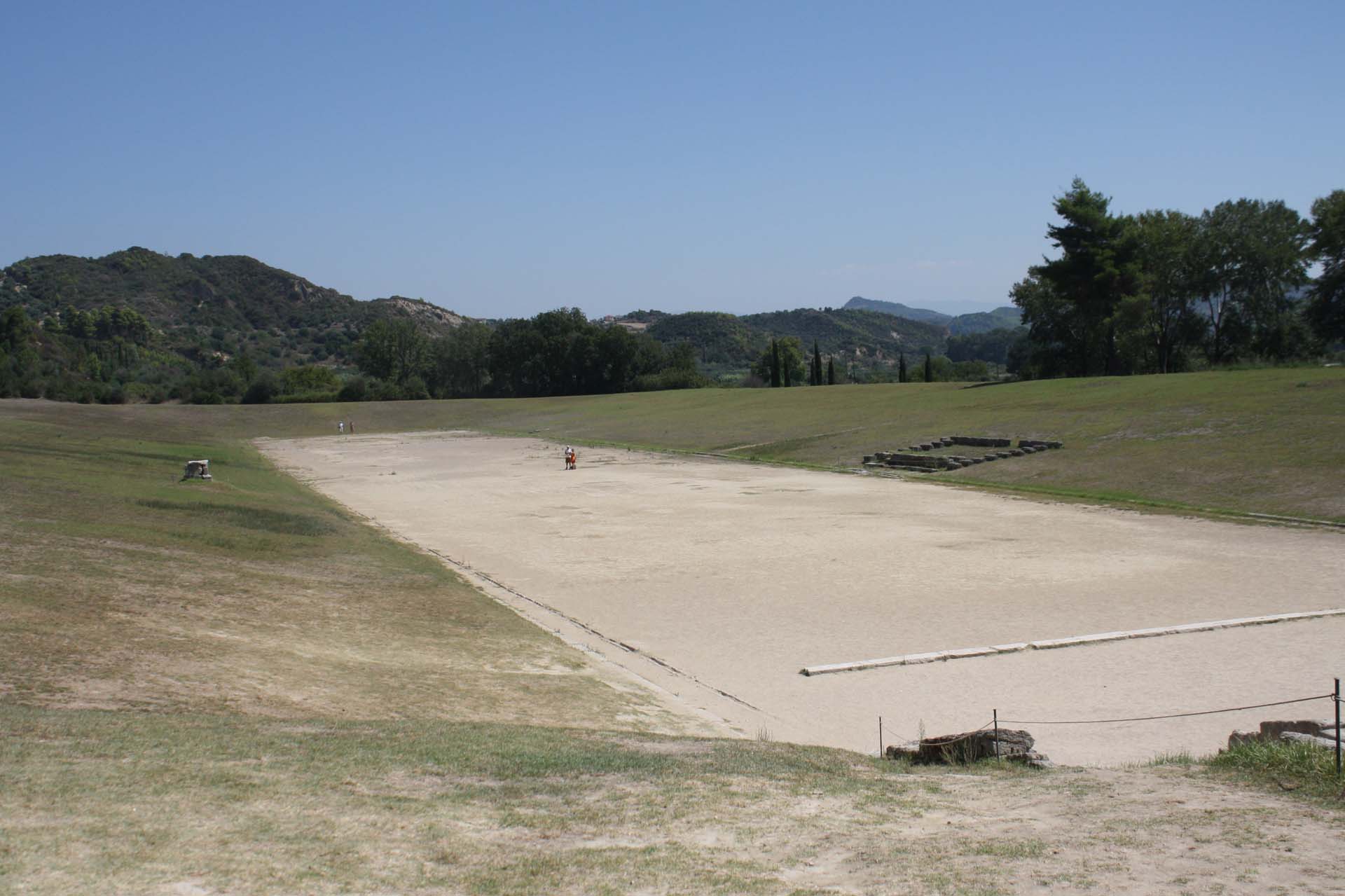 Information
Price ticket Olympia: €9 with archaeological museum/ €6 without (we suggest going to the museum!); Duration visit Olympia: 4-5 hours
Methoni
After having visited Olympia and having sweated as if we had actually run a marathon, we took a long relaxing drive along the coast until we reached Methoni: a city not as famous and touristic as the others, a truly idyllic place to relax.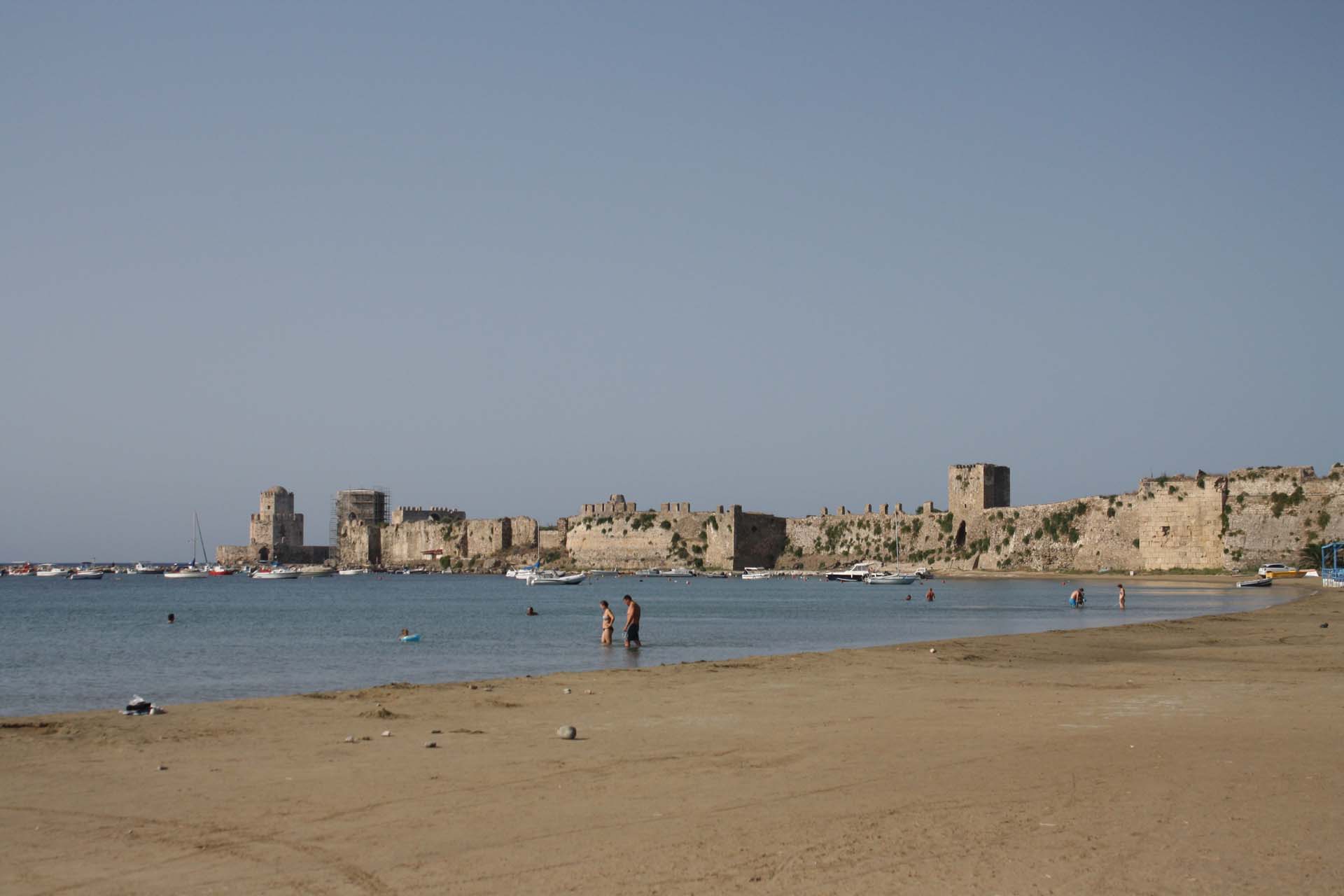 Day 6: Mystras
According to our programme, we should have gone to the Diros caves, but we took the wrong road and once we realised it, we had almost reached Mystras. Since we were supposed to visit it the following day anyway, we decided to see Mystras straight away.
Mystras is made up of two parts: the upper part with the fortress ruins and the middle city with the monasteries, palaces and the houses. The site takes up a whole hill slope; it is thus important to be well organised in order to visit it all in one go. We suggest leaving the car in the parking at the top of the hill and visiting the upper part first until half way down the hill. Then you can take the car again and park it at the bottom of the hill, where you can then visit the bottom part of the site.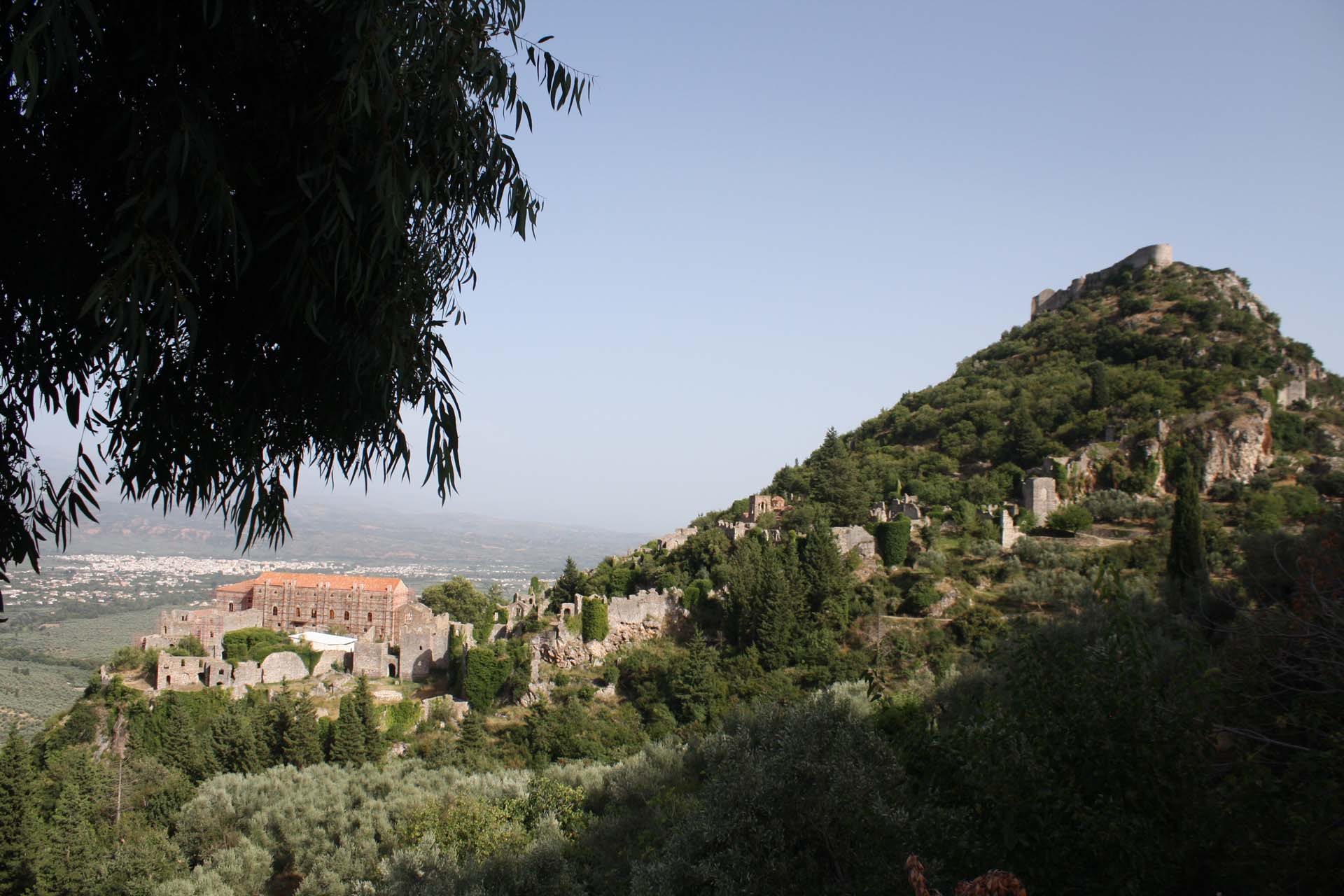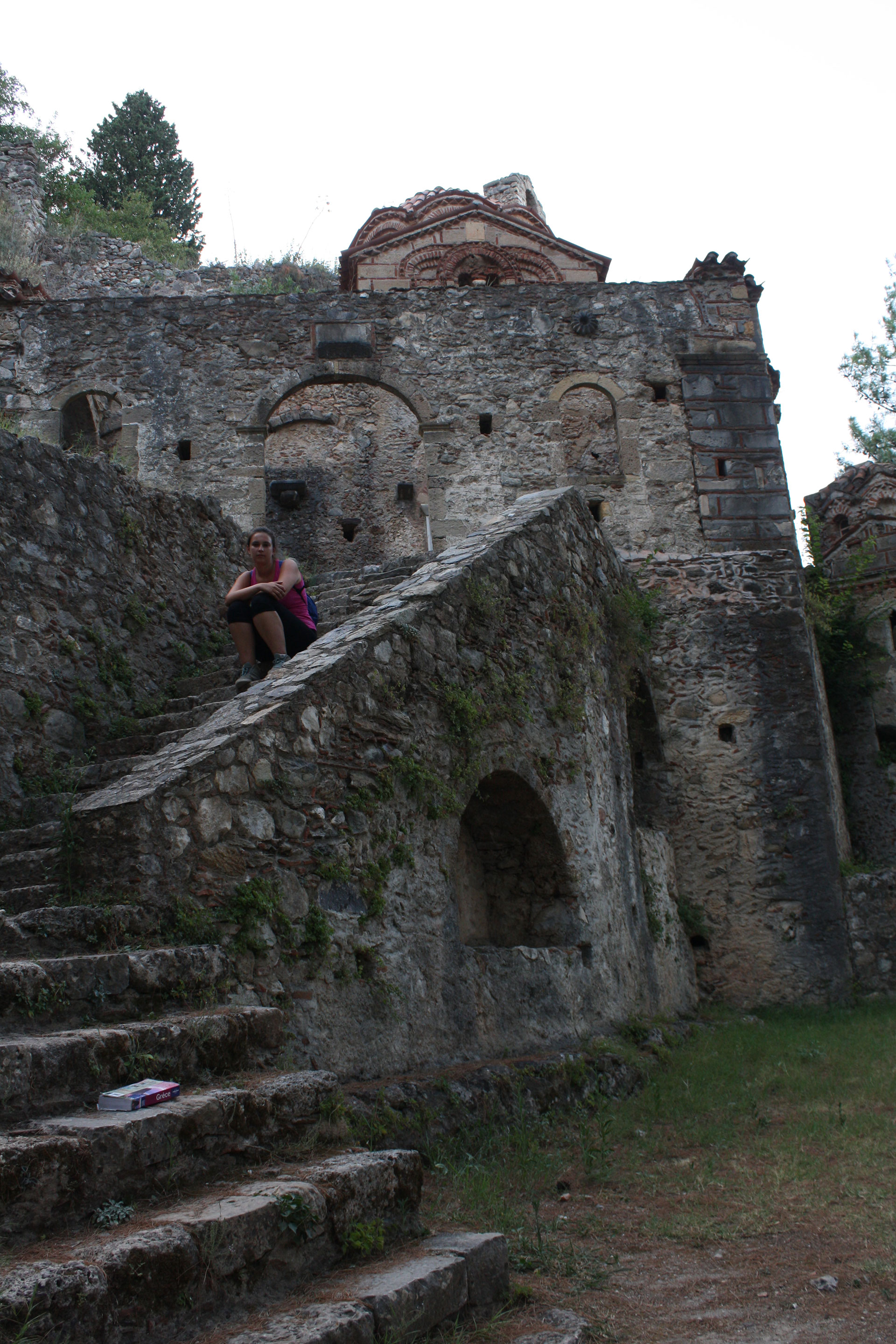 Information
Price ticket Mystras: €5 full/ students free; Duration visit Mystras: around 4 hours and a half
Although we knew that almost no trace of ancient Sparta had survived, we still wanted to go and take a look for ourselves, since it was only 7 km away from Mystras. Only the ruins of an ancient theatre and lots of numbered rocks are left of this ancient ferocious city.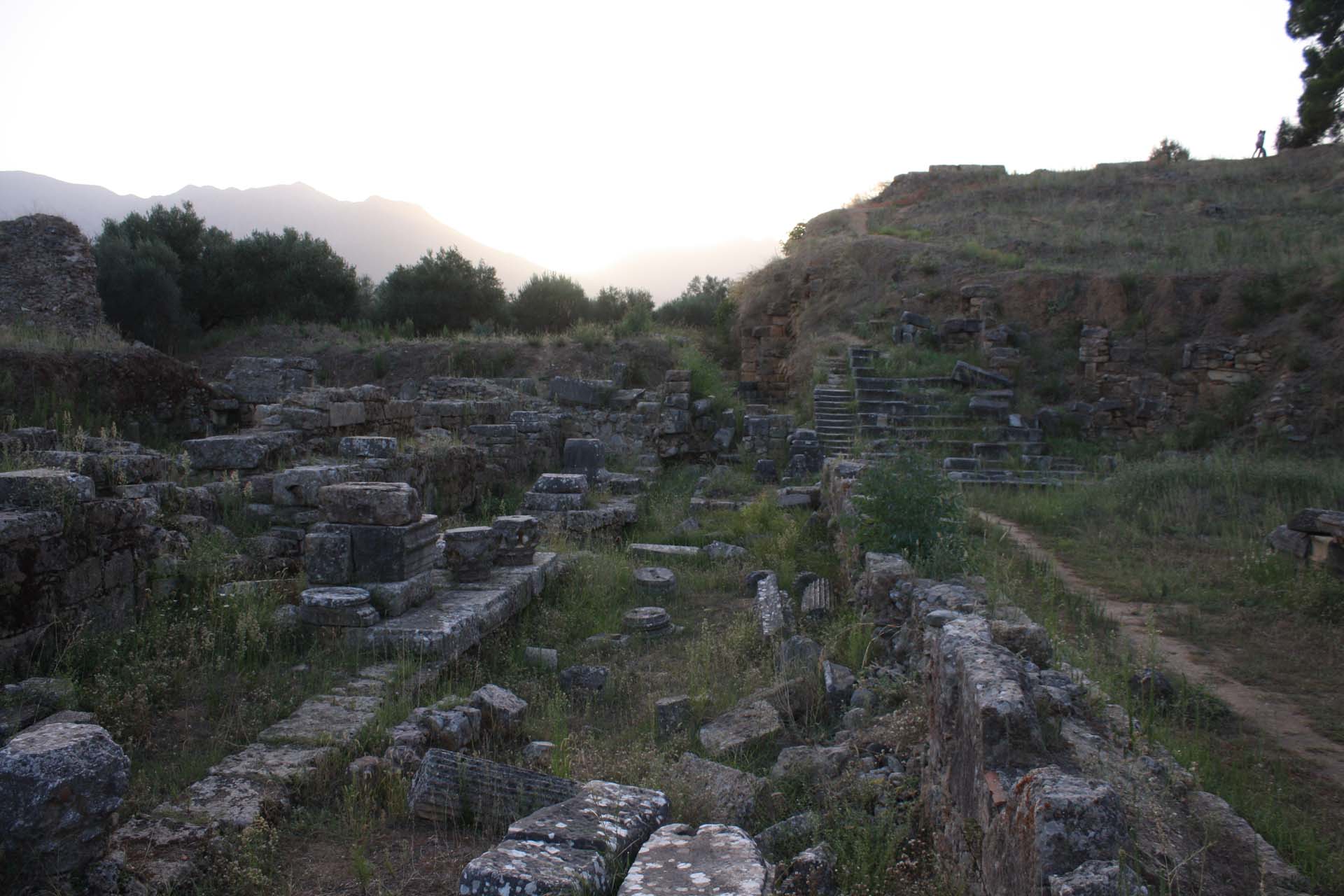 We then drove South again towards the Diros caves and we spent the night in Gytheio, a nice and bubbly port city.
Day 7: Caves of Diros and Monemvasia
Caves of Dyros
The experience at the Caves of Diros was certainly magical. Cradled by the swinging of the little boats and enveloped in the silence of the caves, we admired the rocks vainly reflecting themselves in the water.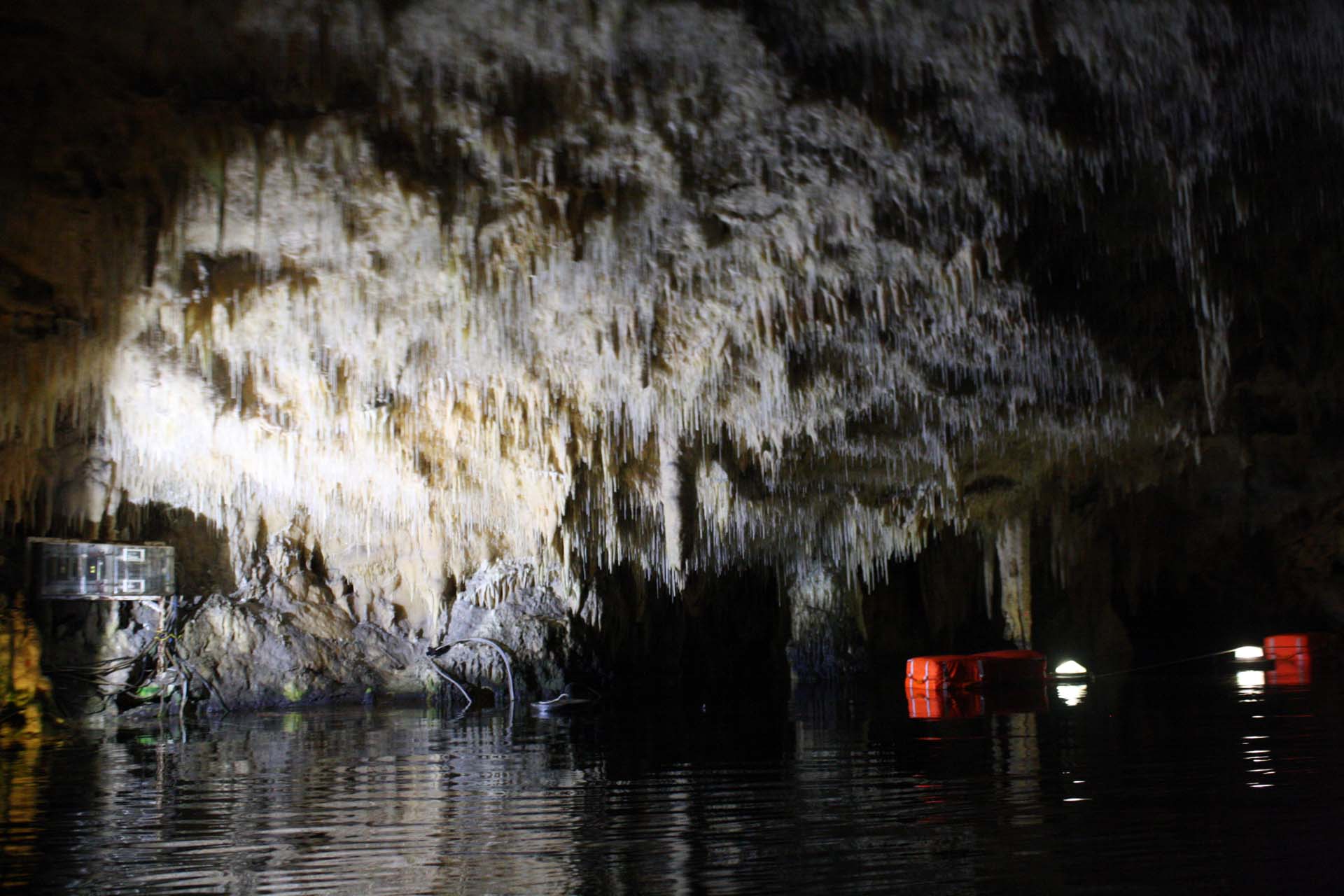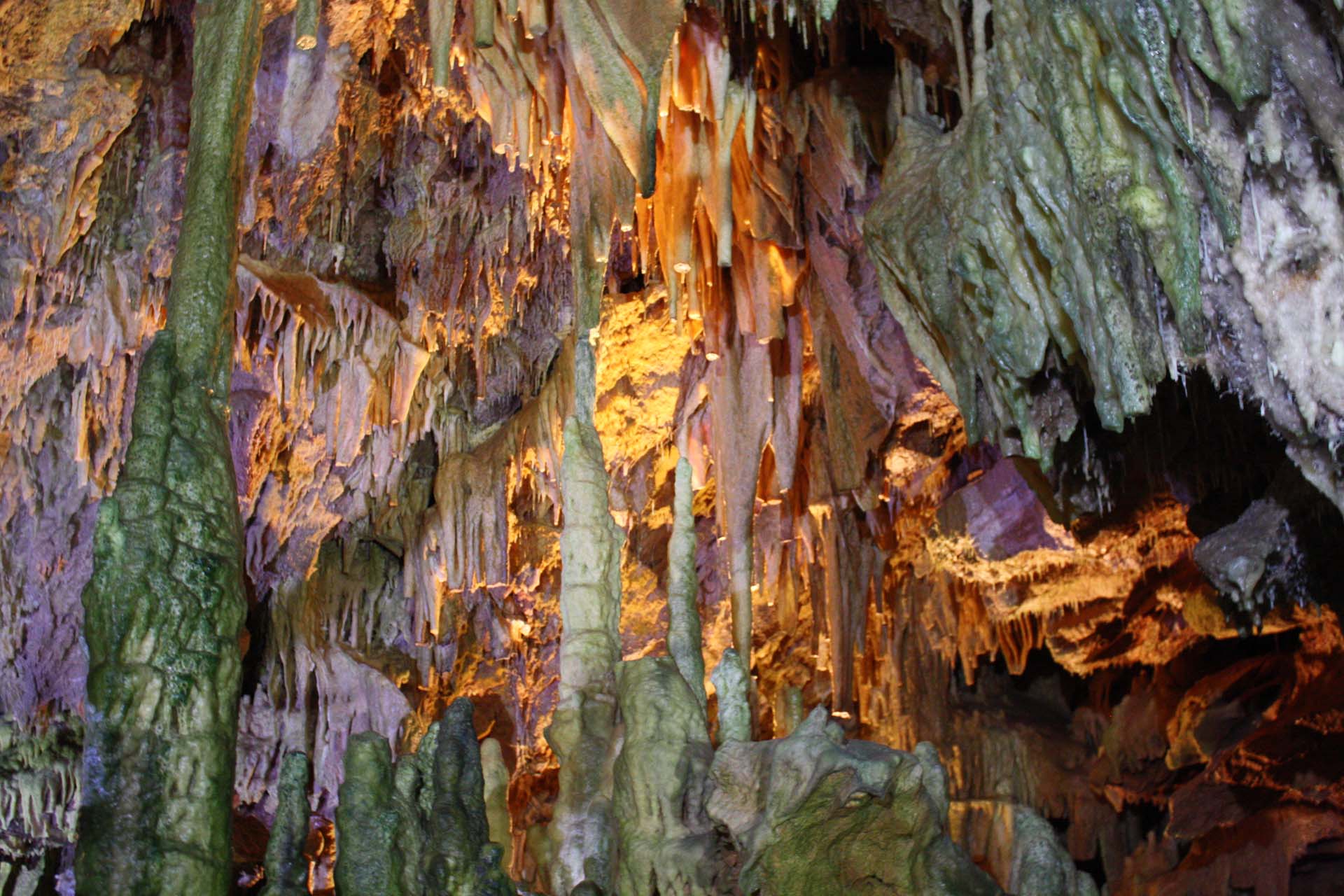 Information
Price ticket Dyros caves: €13 full/ €8 students; Duration visit Dyros caves: about half an hour.
Although it wasn't on our route, we decided to do a detour to take a look at the city of Monemvasia.
Monemvasia
Monemvasia is a cute medieval town built on the slope of a huge rock. Turning its back towards the mainland, it faces the open sea, hidden and protected by the rock.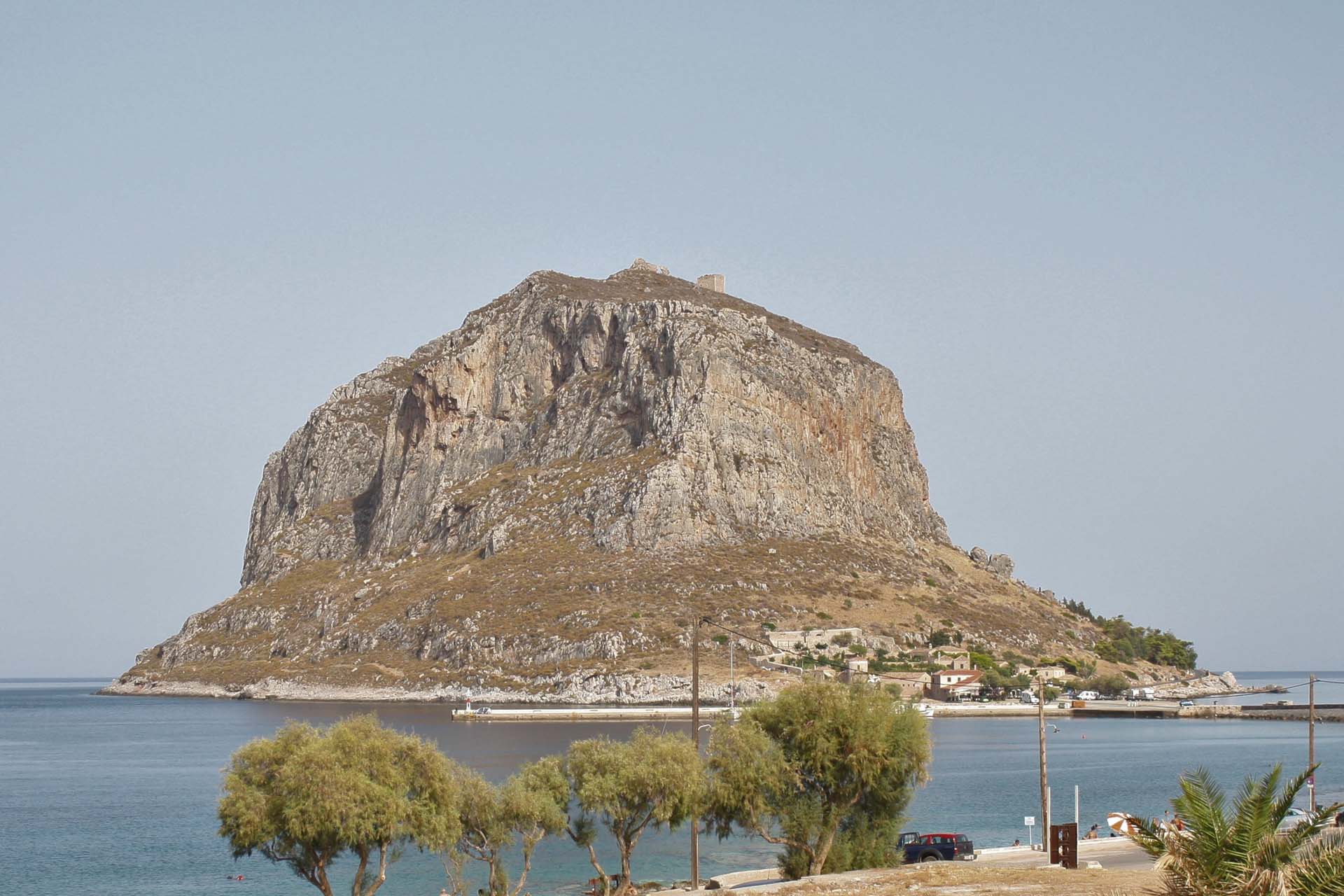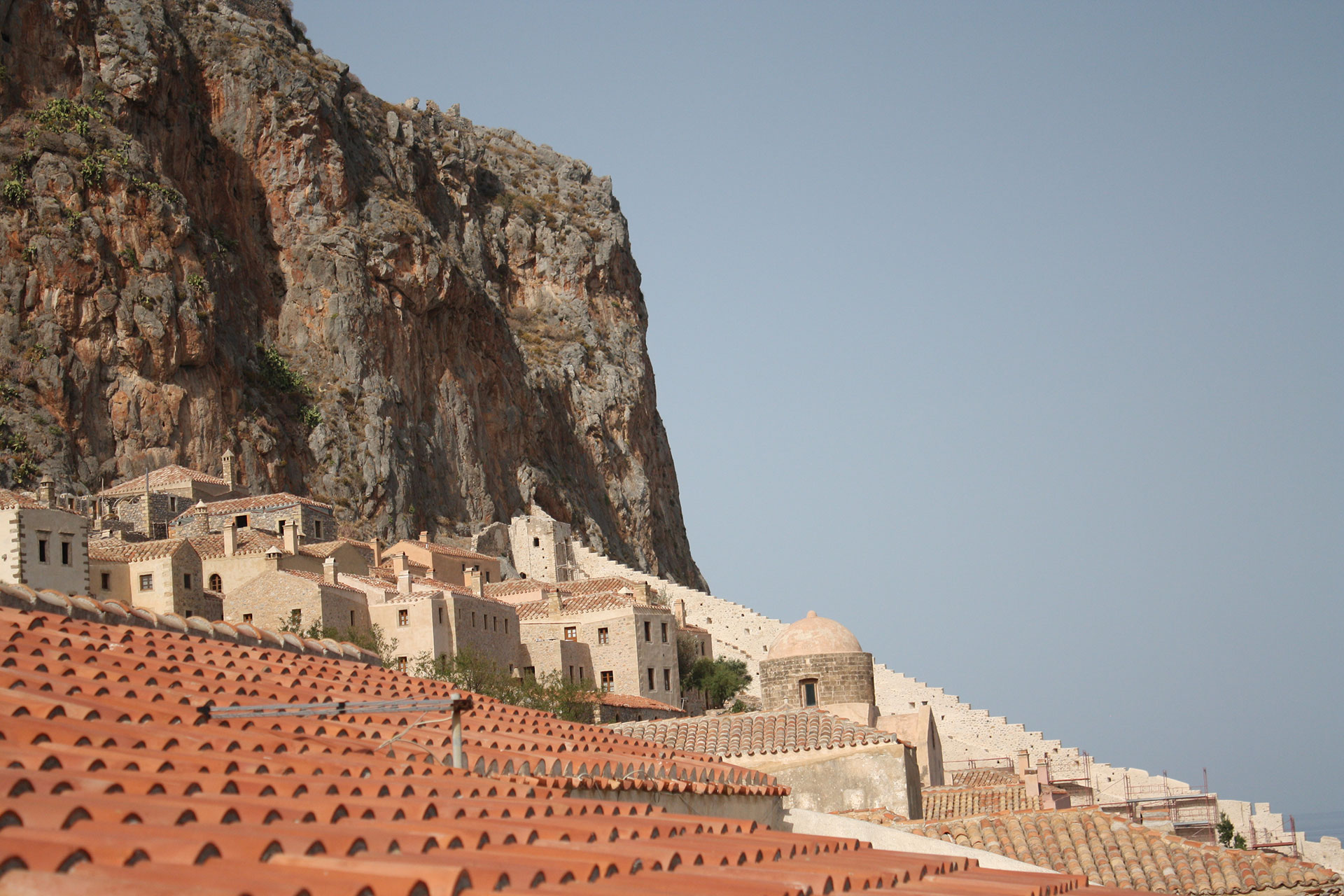 We had so much fun in Monemvasia that we ended up staying there for too long. We recommend doing a little detour and going visit this small town if you have enough time!
We then drove all the way up to the Peloponnese and in a 3-hour drive we arrived in Nafplio, next stop in our travel itinerary in Greece.
Day 8: Nafplio, Mycenae and Epidaurus
Nafplio
Nafplio, with its countless cafés and restaurants, is perfect to relax and breathe a bit after having visited all those tiring archaeological sites. Walking and getting lost in the streets of the city centre is the best way to visit the city. Furthermore, Nafplio has a perfect central location if you want to explore the nearby archaeological sites (Mycenae and Epidaurus).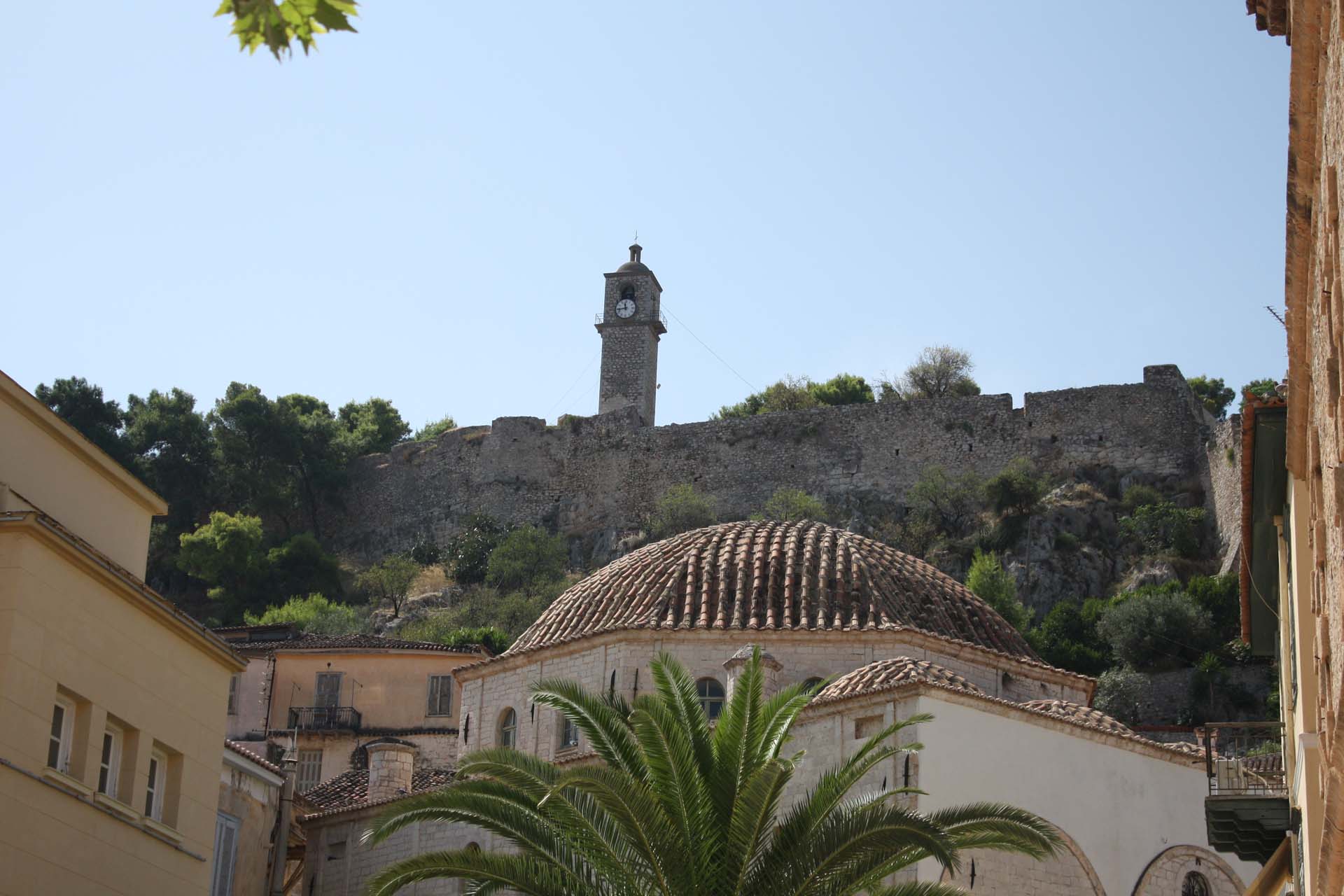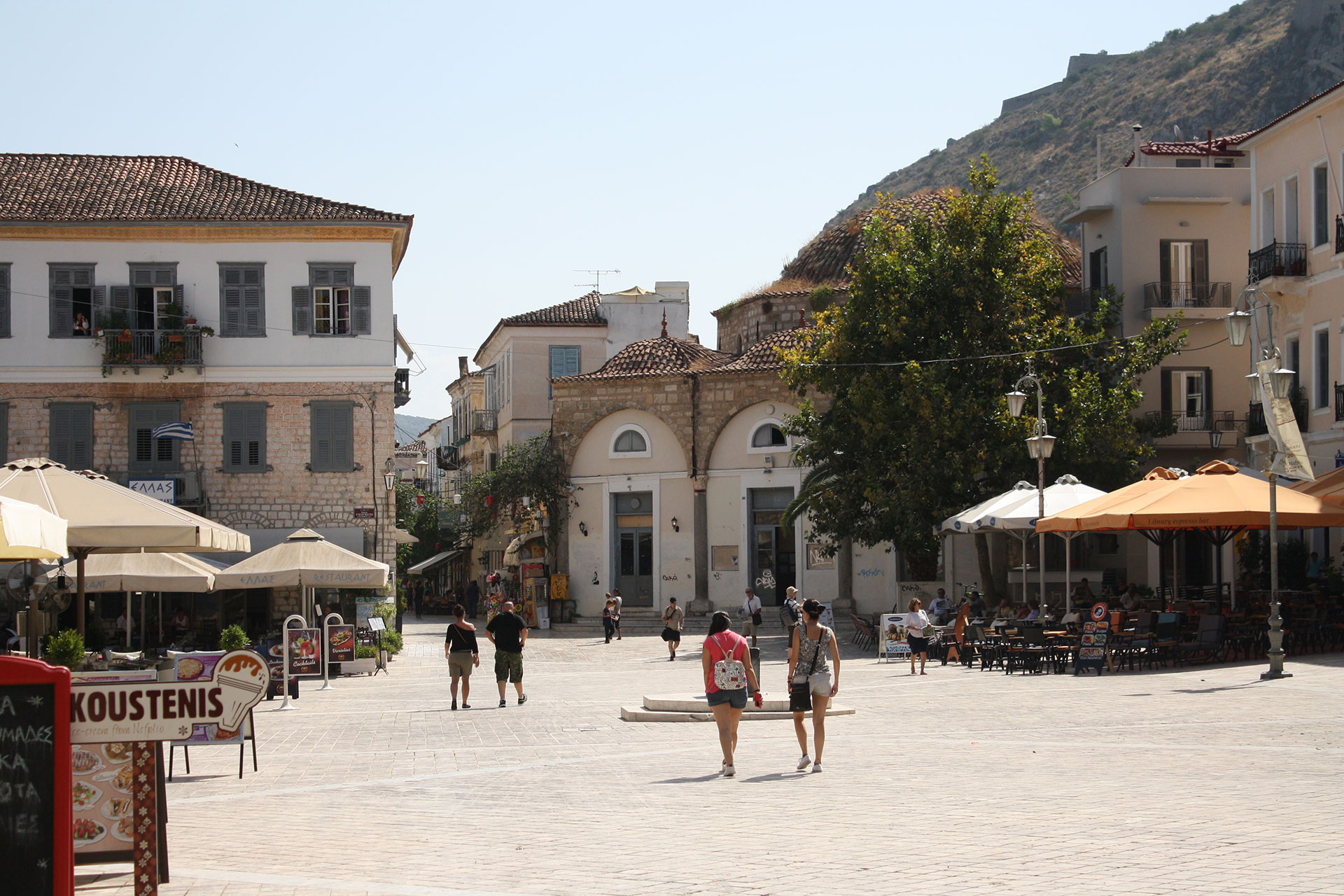 Mycenae
Mycenae is the most ancient archaeological site that we have visited during this trip to Greece. From the outside it could seem like a rocky hill, but it actually hides thousand of century-old mysteries waiting to be explored.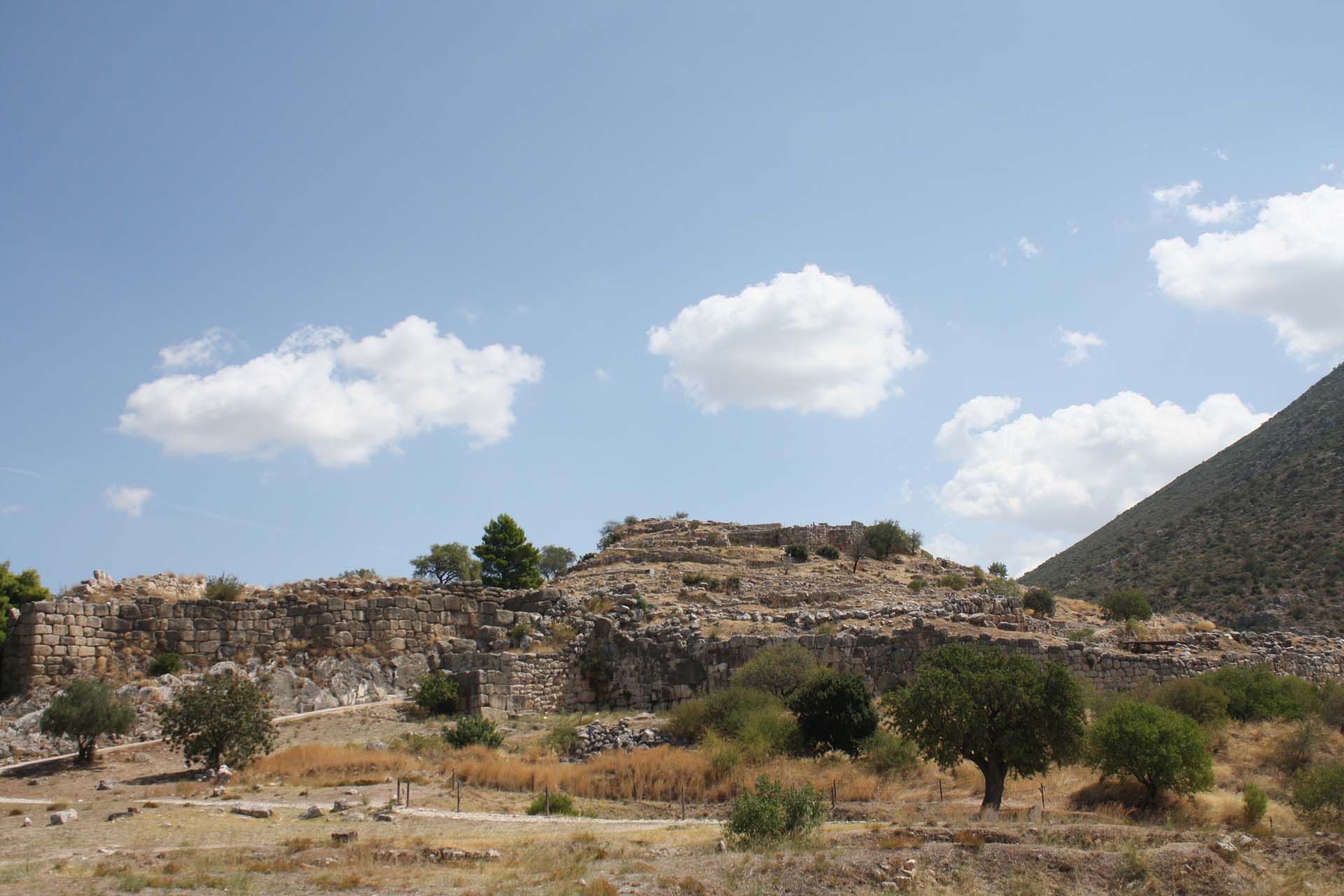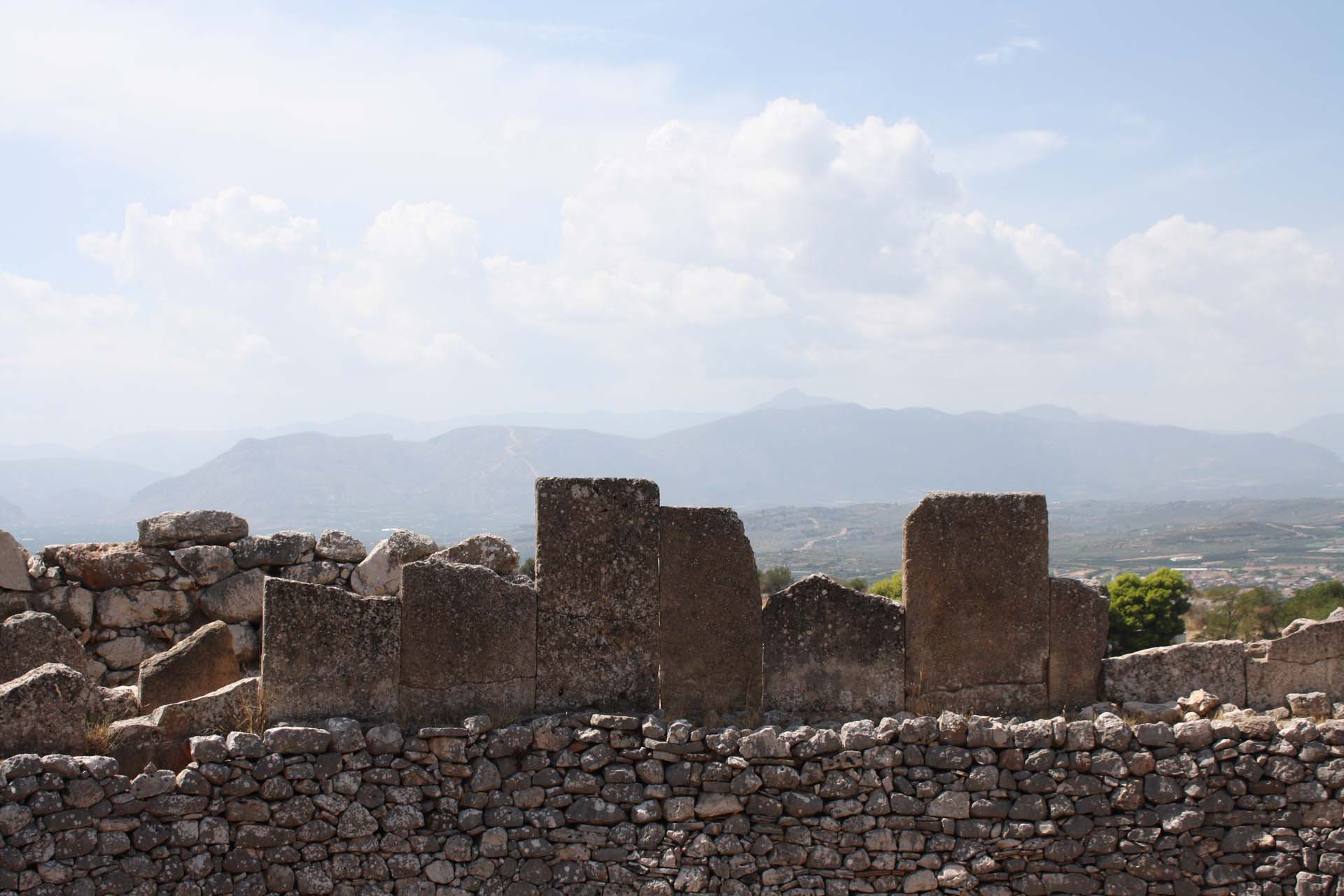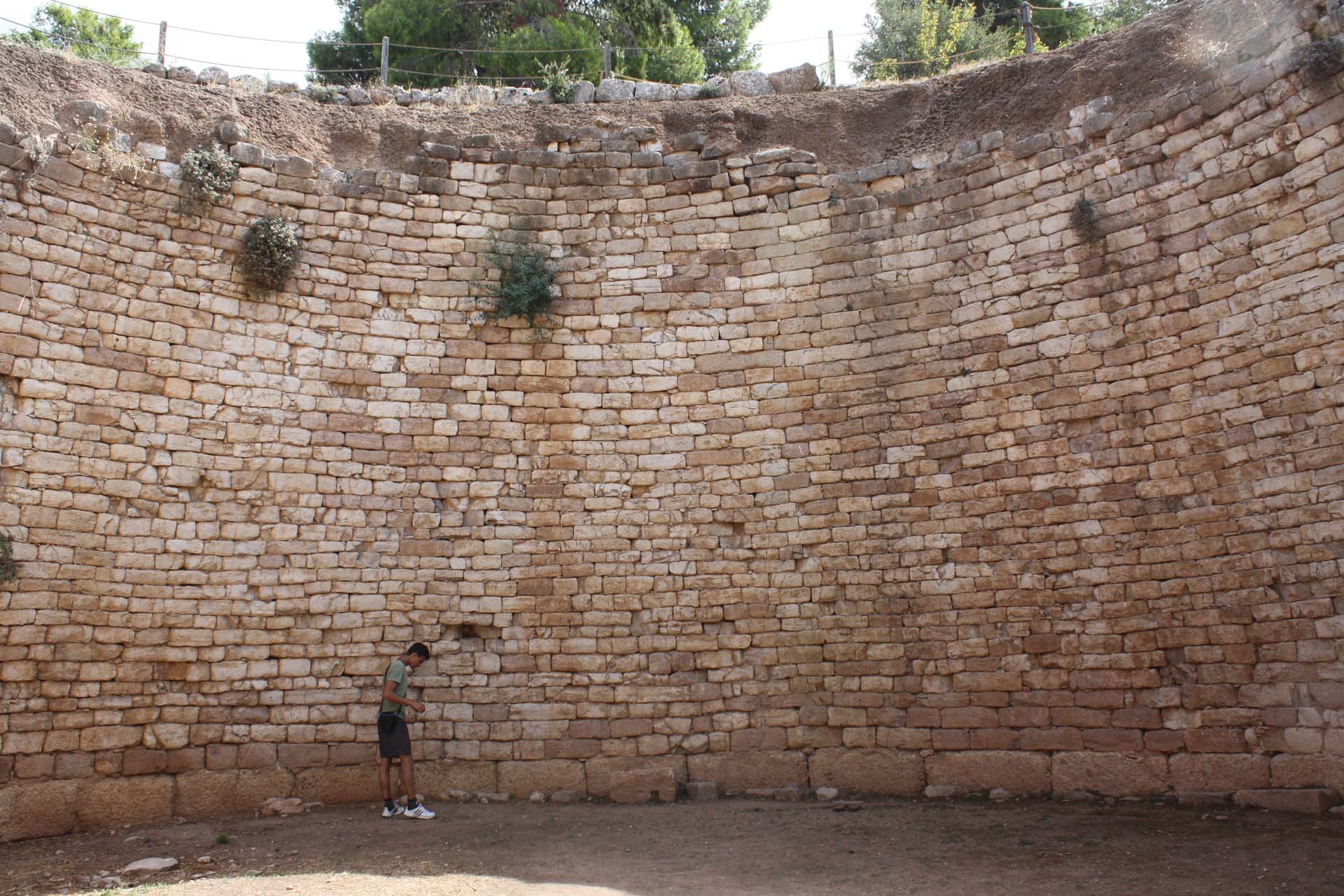 Information
Price ticket Mycaene: €8 full/ students free; Duration visit Mycaene: 2/3 hours.
Epidaurus theatre
The theatre of Epidaurus is the most well-preserved theatre of Greece. Its beauty is certainly striking and you can see the work of man and nature mixing harmoniously; choose a seat and enjoy the show that the hills put up for you in the background.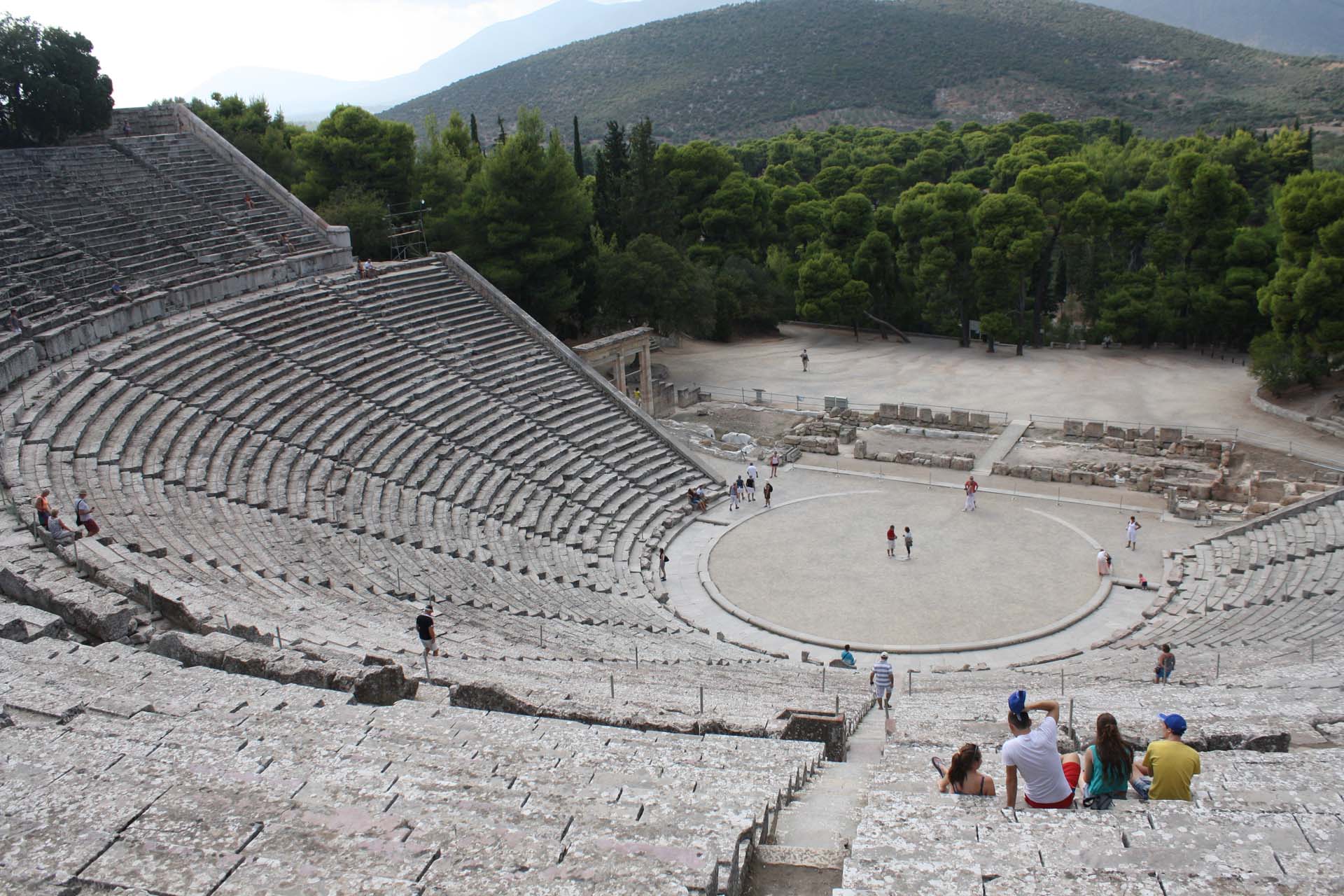 Information
Price ticket Epidaurus theatre: €6 full (including the ruins of Epidaurus)/ students free; Duration visit theatre of Epidaurus (without the ruins): 1 hour or less.
We spent the night in Ermioni, where you can catch the ferry to the Island of Hydra.
Day 9: Island of Hydra
Hydra is a very charming little island; get away from the harbour full of tourists and lose yourself in all the little streets going up the hill. Break a good sweat to reach the top and enjoy the view and then award yourself with a little dive in its fresh blue sea.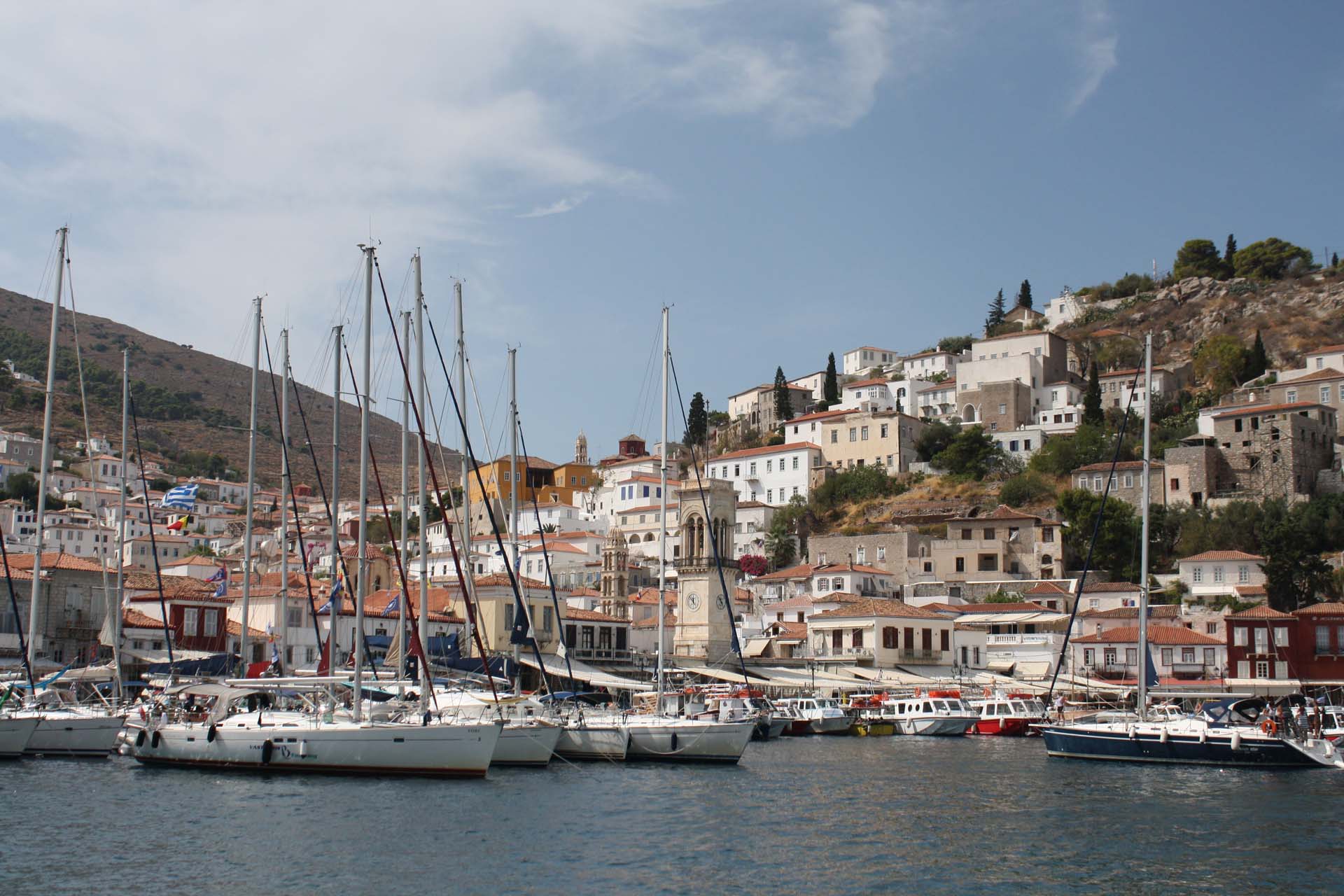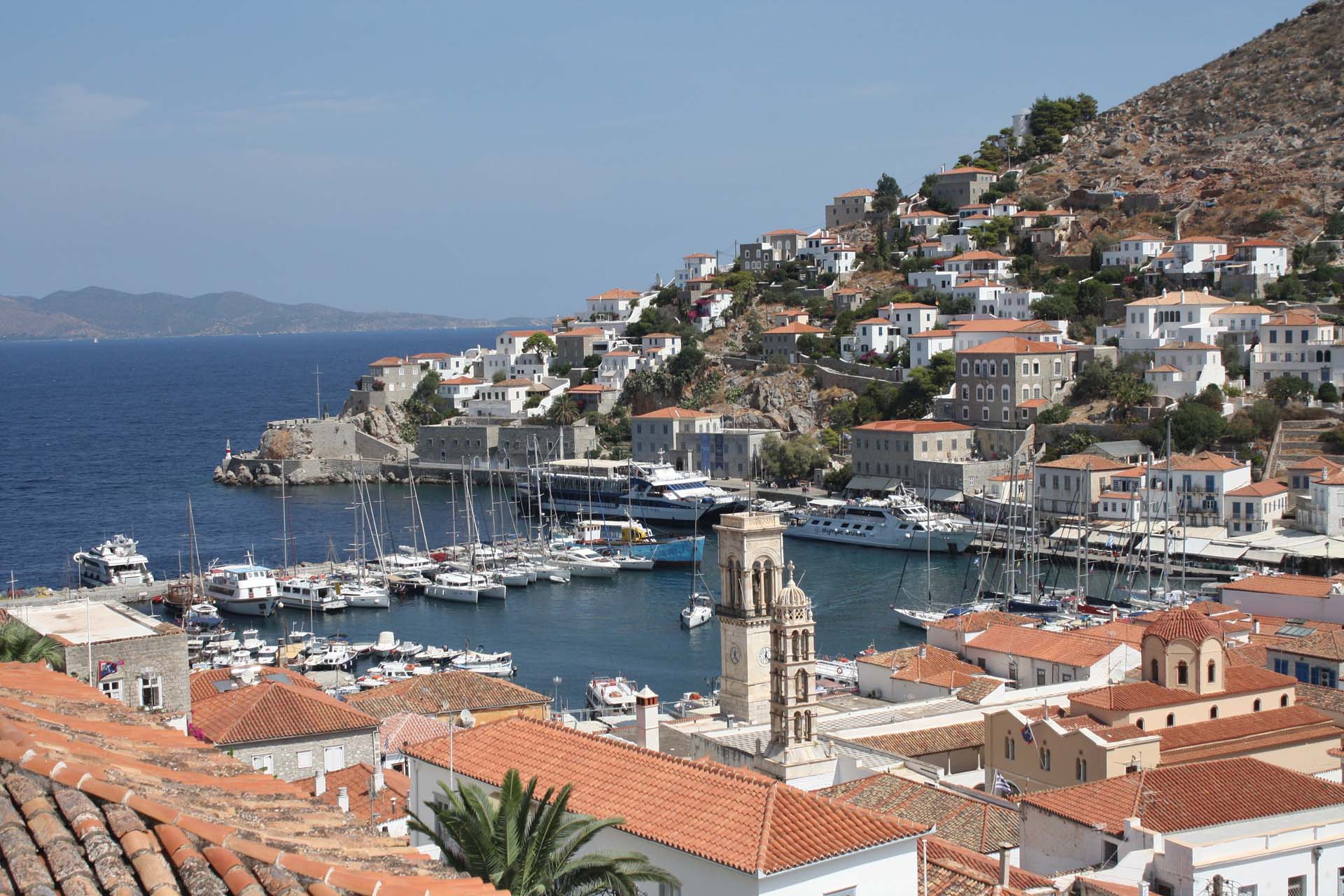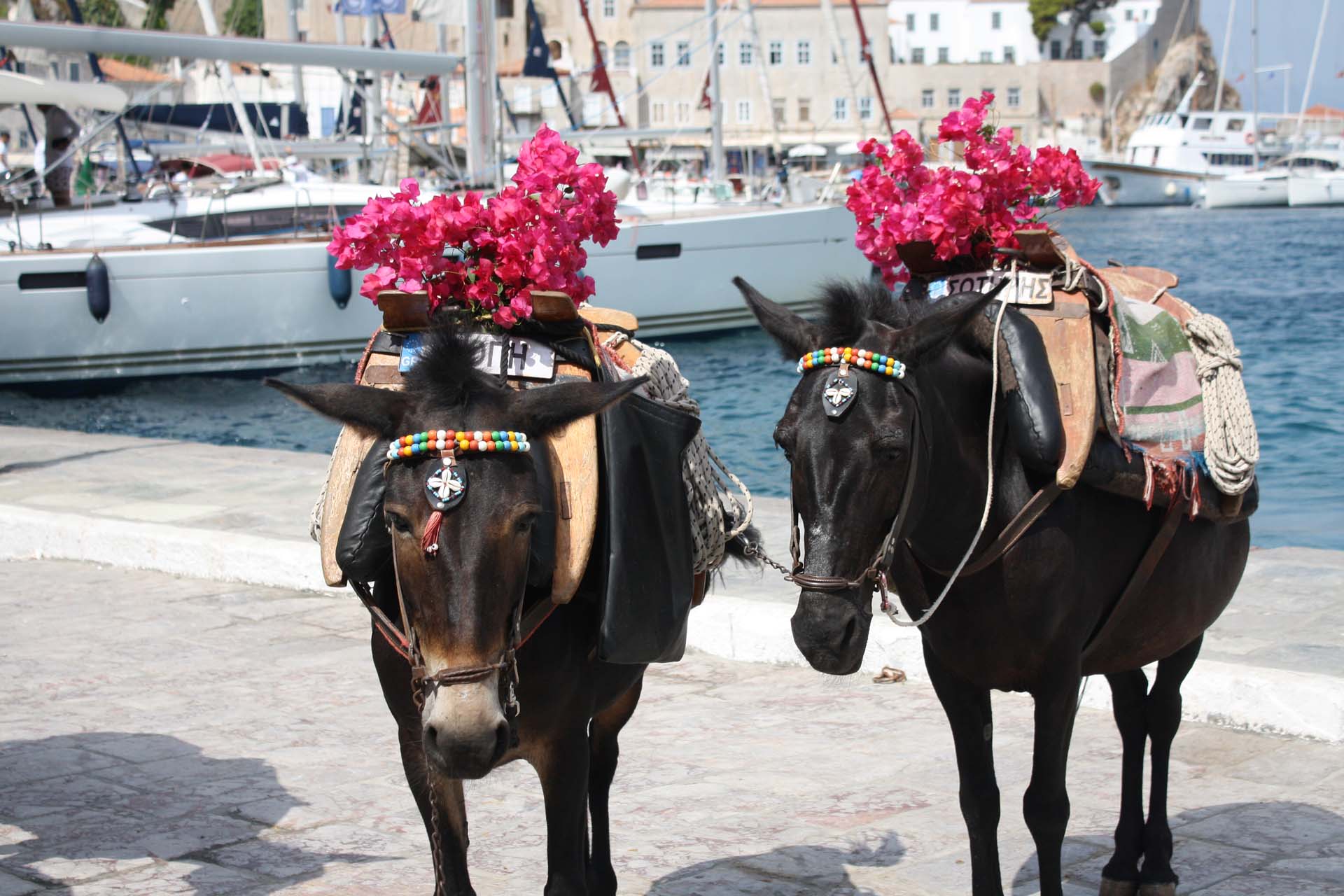 Information
Price return ticket Hydra: €18; Travel time ferry Hydra: 30 mins.
We got back on the mainland at around 5 p.m., we took the car and slowly started making our way back to Athens. To divide the long journey in half, we stopped for one night in Corinth.
Corinth is less touristic; the new city has definitely been hit hard by the crisis. Only a street in the city centre is full of bars and restaurants and it's pretty hard to find a cheap hotel, even though there are a lot less tourists than in the other Greek cities.
Day 10: Travelling from Peloponnese to the island of Evia
A day full of travelling: from Corinth to Athens and from Athens to the Rafina port. To reach the Rafina port, we took the KTEL bus leaving from Pedion Areos, a couple of hundred metres from the metro stop Victoria. We then took a ferry to Euboea.
Information
Price ticket Athens-Rafina port: €2.40; travel time Athens-Rafina port: around 70 minutes.
Price ticket ferry Athens- Karystos (from Rafina port to Marmari port): €9; travel time ferry Athens- Karystos: 1 hour and a half.
Day 11: Karystos (Evia island)
Two full days of relax on the fantastic beaches of Euboea, a beautiful and wild Greek island.
For those of you who like to go trekking, don't miss out on the opportunity to walk to the caves next to Karystos, where columns were once created for the Greek and Roman temples. The trek uphill is pretty tiring, especially under the sun, but you will be rewarded with an astonishing view from the caves and you will be able to take beautiful pictures with the columns abandoned on the hill slopes.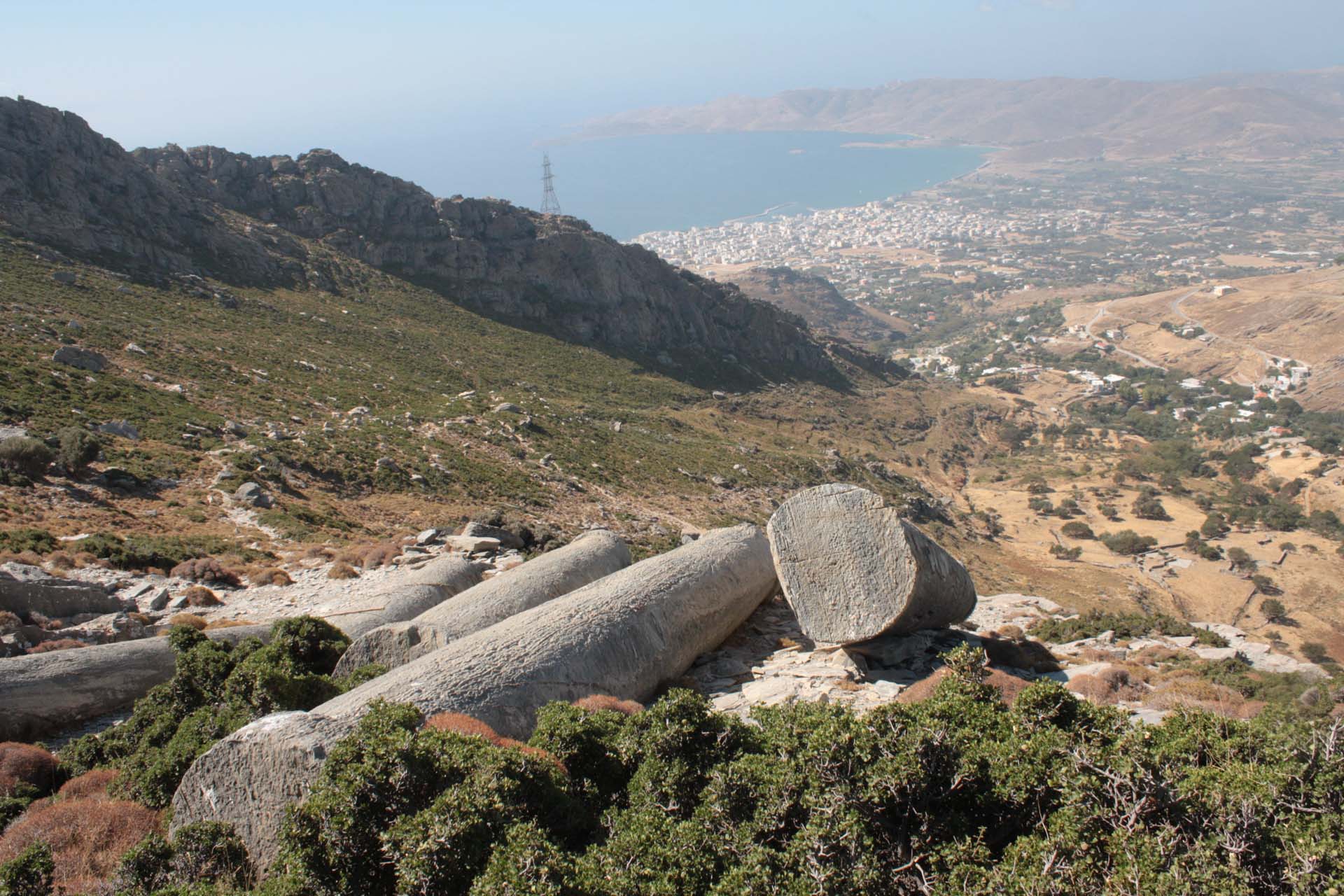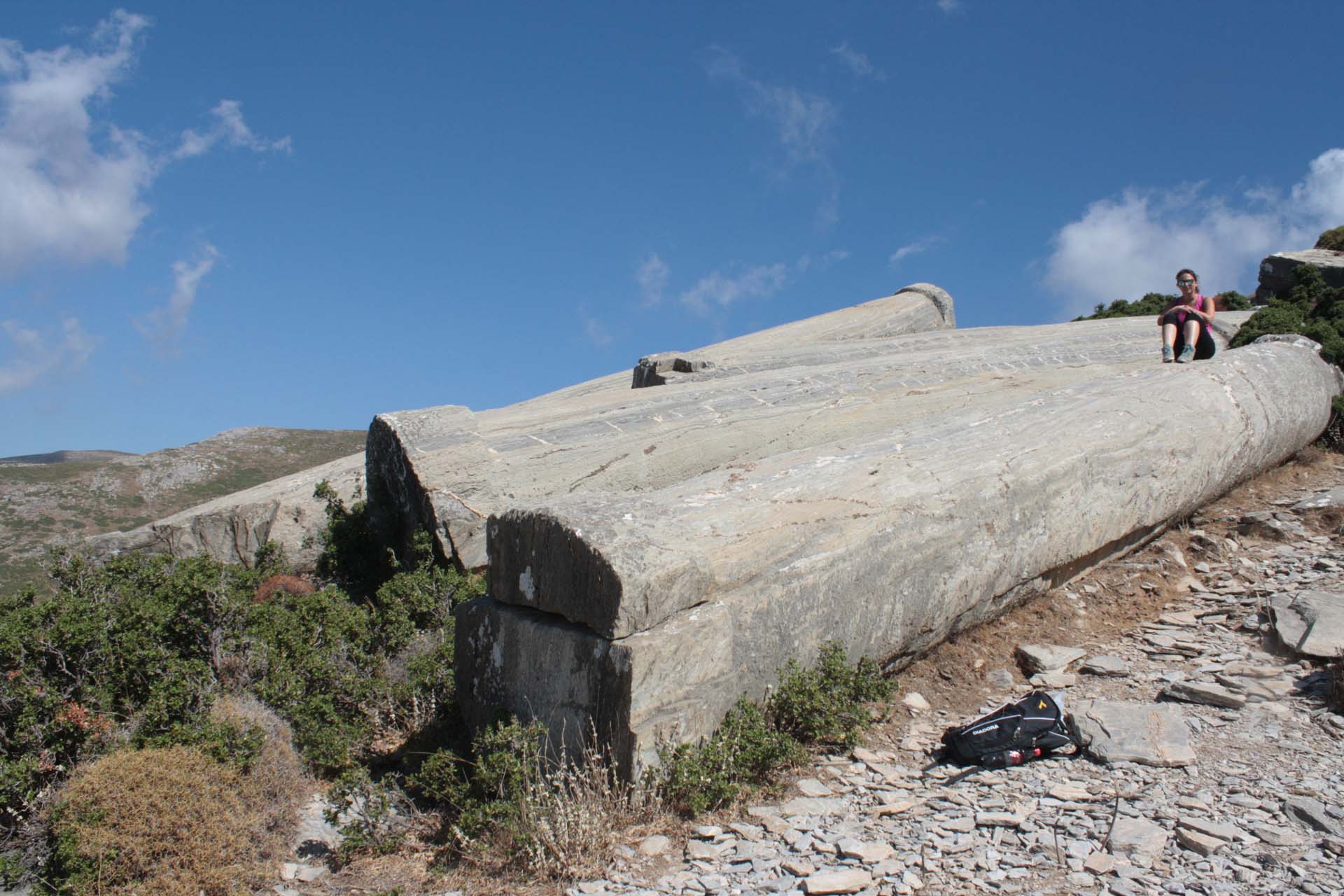 Day 12: Evia and traveling to Santorini
After having spent our day on the rocky beaches of Euboea, we found a reasonably priced last-minute  flight to Santorini and decided to take the last plane of the day departing from Athens. We got to Santorini around 10:30 p.m. Airport shuttles are not operating at that time of the night, so we had to take a taxi.
Information
You can reach the airport directly from the Rafina port with a KTEL bus;  Price ticket port-airport €3; Travel time port-airport: 30 minutes.
Price flight Athens- Santorini (Ryanair): €60; Travel fight Athens-Santorini: 40 minutes.
Price taxi airport-Thira Santorini (night bus): €15; Travel time airport-Thira Santorini: 15-20 minutes.
Days 13 and 14: Santorini
In the middle of September Santorini is still full of tourists. To save some money and avoid the mass, we took a hotel in Perissa, in the South of the island. Prices are still pretty high compared to the rest of Greece, but it's certainly cheaper than in the Northern part of the island, in most touristic areas like Thira or Oia for instance.
With the help of our rented scooter, we visited the famous black and red beaches, we found perfect places to try out the Santorini wine and we admired fantastic views on the cliffs and on the caldera.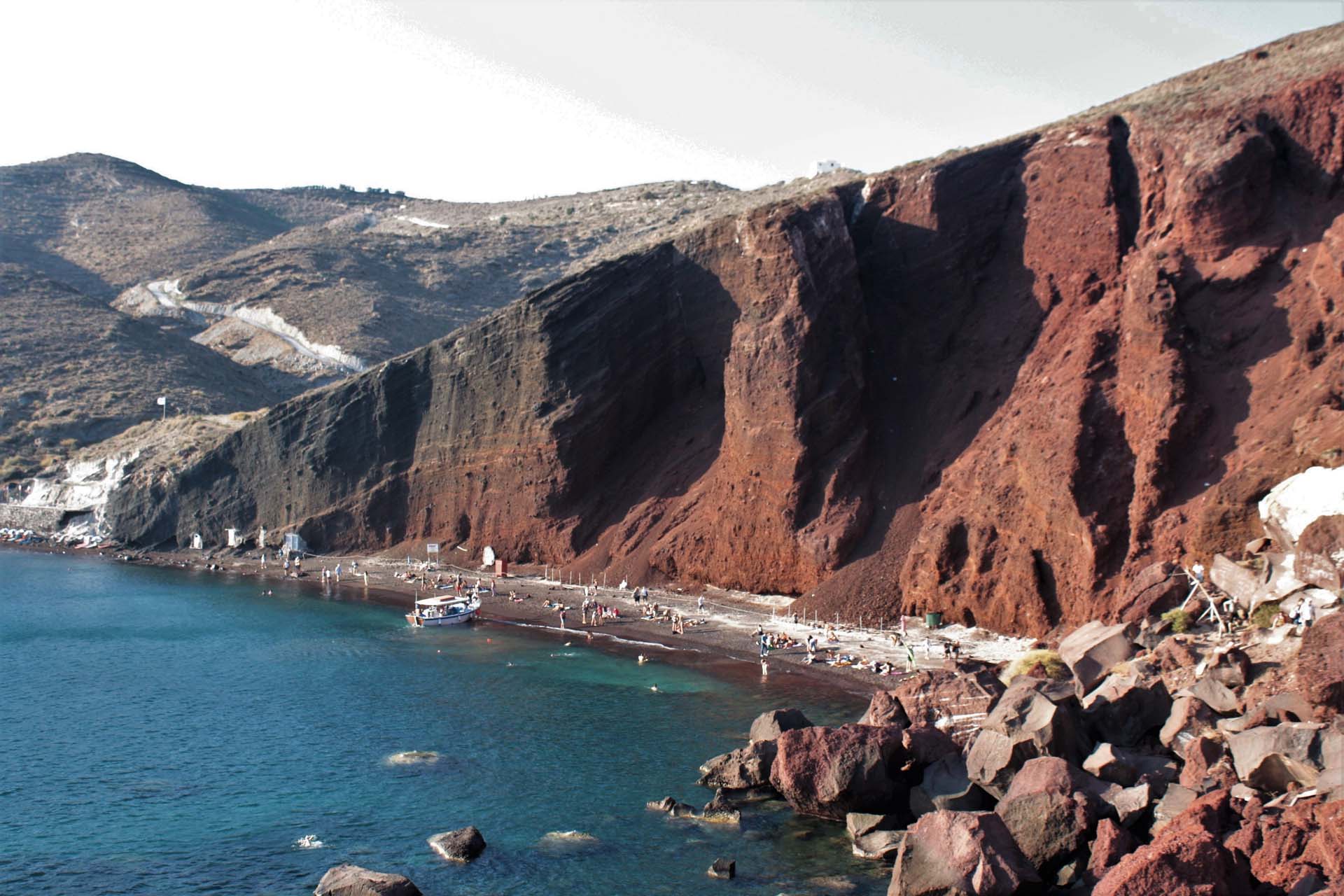 Don't miss the ancient Akrotiri site, a whole town buried by the volcano eruption of 1628 BC. Houses, streets, tools, you can still see it all under big layers of volcanic rock.
Information
Price ticket Akrotiri Santorini: €5; Duration visit Akrotiri Santorini: around 2 hours.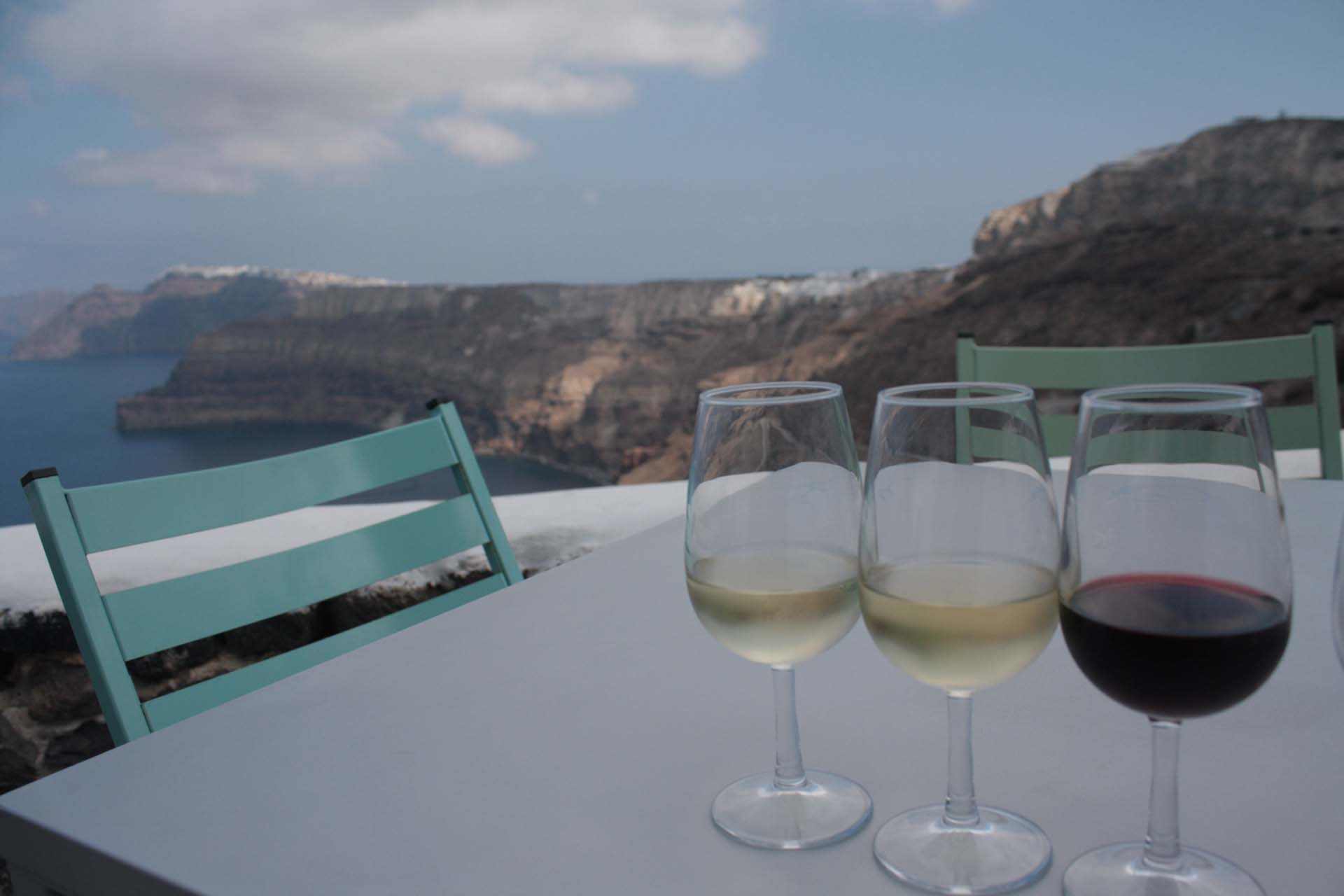 Day 15: Ferry to Athens
The plane back was too expensive, so we took the ferry back to Athens. The ferry stops in many islands and takes around 8 hours to reach the Piraeus port. Alternatively, you can take a quicker ferry (5-6 hours), which is however more expensive. Get queuing early to get a good spot on the couches with view on the sea. If you have a backpack instead of a trolley, don't take the elevator, but get up the stairs and you will reach the couches quicker. Last but not least, take a good nap cradled by the waves…
Information
Price ticket ferry Santorini-Athens (Piraeus port): €39.50; travel time ferry Santorini-Athens: 8 hours roughly.
Day 16: Athens
Since we lost a whole afternoon on the ferry, we wanted to make the most out of our only full day in Athens.
We obviously started by visiting the Acropolis. It is a beautiful site full of mysticism and mythology, which the renovators and archaeologists are bringing back to ancient glory. We also visited the Acropolis museum, full of explanations and original findings of the site.
Information
Price ticket Acropolis: €12 (it is better to book the ticket on the Internet to avoid queuing); Duration visit Acropolis: 3 hours (+ 2 for the museum minimum).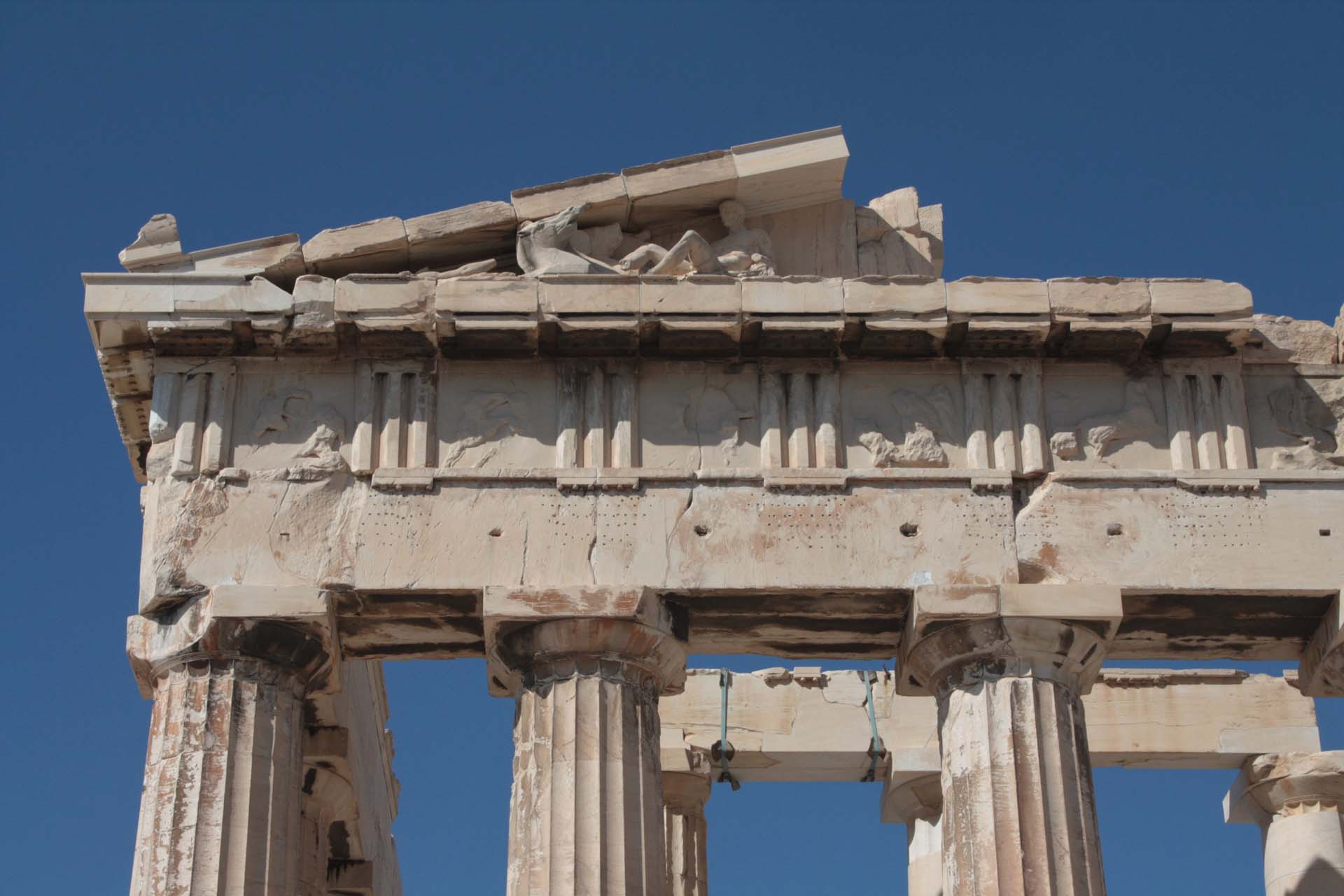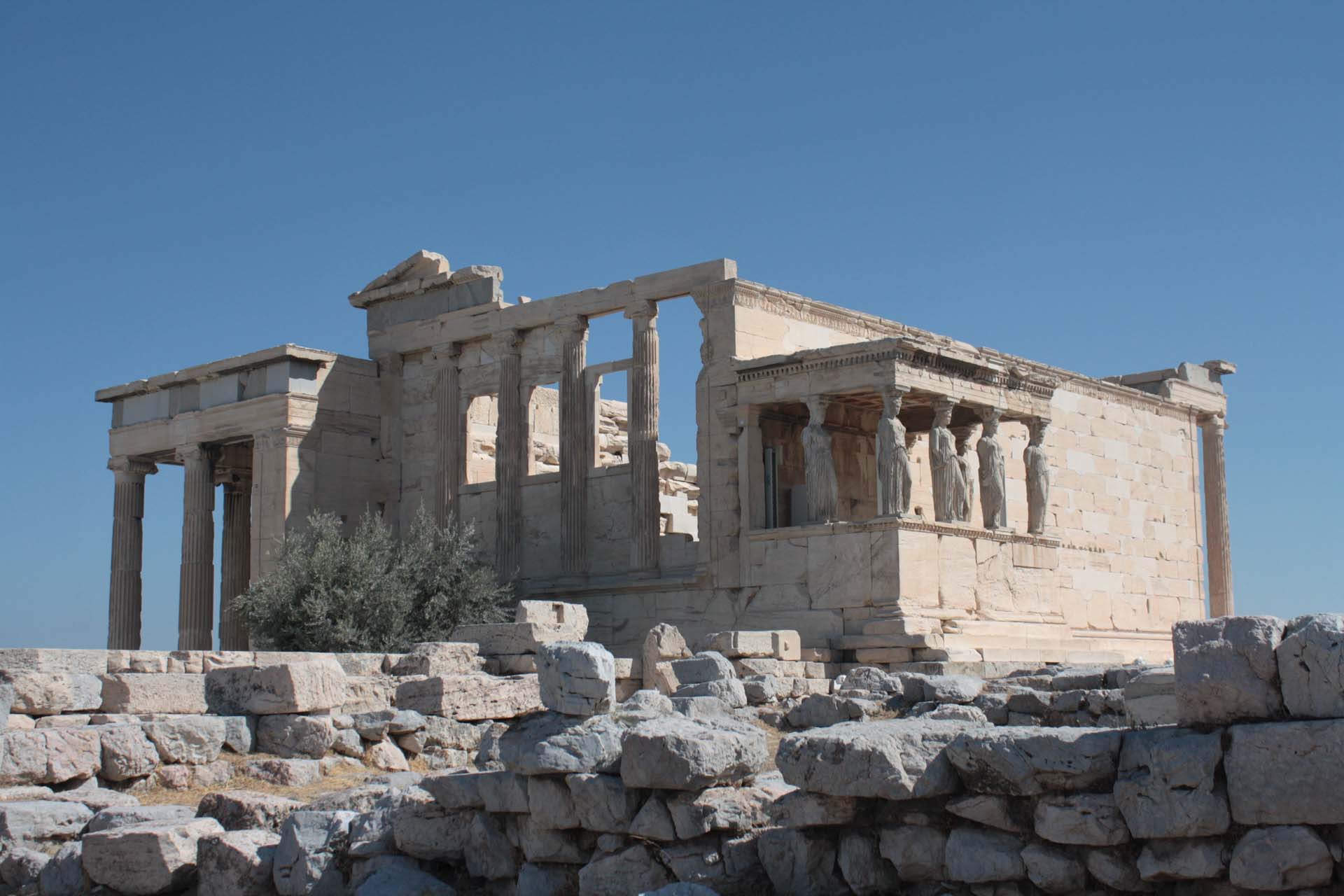 Under the gaze of the Acropolis looking from above, the Agora of Athens is full of surprises, such as the Temple of Hephaestus, the best preserved Doric temple of Greece.
Information
Price ticket Agora Athens: 4€, free with Acropolis ticket; Duration visit Agora Athens: around 2 hours.
To end our journey in the Hellenic world in the best of ways, we visited the Archaeology museum of Athens. Visiting it at the end of the trip, after having seen first-handed all the places mentioned in the museum, certainly helped us understand the history of this country much better and made us really appreciate it. In a certain way we re-visited all the sites of our journey and realised how much we had actually seen.
Information
Price ticket Archaeology museum Athens: €7 full/ students free; Duration visit Archaeology museum of Athens: around 4 hours (going pretty quickly).
Day 17: Going back home
During the day you can reach the airport with the metro or the shuttle. During the night you have to take the shuttle, bus no X95 leaving from Syntagma square. Price ticket bus Athens-airport: 5€; travel time: 50 minutes.
We have reached the end of our travel itinerary in Greece. We hope to have given you some useful suggestions and ideas for your next trip to Greece. Don't forget to eat lots of Greek food, the first thing to tick off on the to do list in Greece!
Greece tops and flops
Tops
Meteora
Delphi
Methoni
Hydra Island
Santorini Island
Flops
Not enough time in Athens
Corinth (new city)
Bad value for money in Trikala
| Tops | Flops |
| --- | --- |
| Meteora | Not enough time in Athens |
| Delphi | Corinth (new city) |
| Methoni | Bad value for money in Trikala |
| Hydra Island | |
| Santorini Island | |