Organize your trip
Organising a trip to Greece is pretty straightforward; you can easily find information about what to see and where to go and you surely know somebody who has travelled to Greece at least once. We relied on our beloved guidebook and we started by organising the itinerary with the places we wanted to visit. To have an idea of the distances and the time necessary to travel between each destination, we created a personalised map with Google Maps which tells you the number of kilometres and the necessary travel time. We booked online the planes and the accommodation for Thessaloniki and Athens, i.e. the big cities we were going to visit. For what concerns the rest (other hotels, ferries etc.) we took care of it all directly on site without any stress!
When to visit Greece
| Jan | Feb | Mar | Apr | May | Jun | Jul | Aug | Sep | Oct | Nov | Dec |
| --- | --- | --- | --- | --- | --- | --- | --- | --- | --- | --- | --- |
| | | | | | | | | | | | |
We highly recommend that you visit Greece during the month of September, like we did. During our two-week trip to Greece it was still (very) hot, especially when we were visiting the archaeological sites, but the high season is over, the crowds of tourists have disappeared and prices have slightly dropped.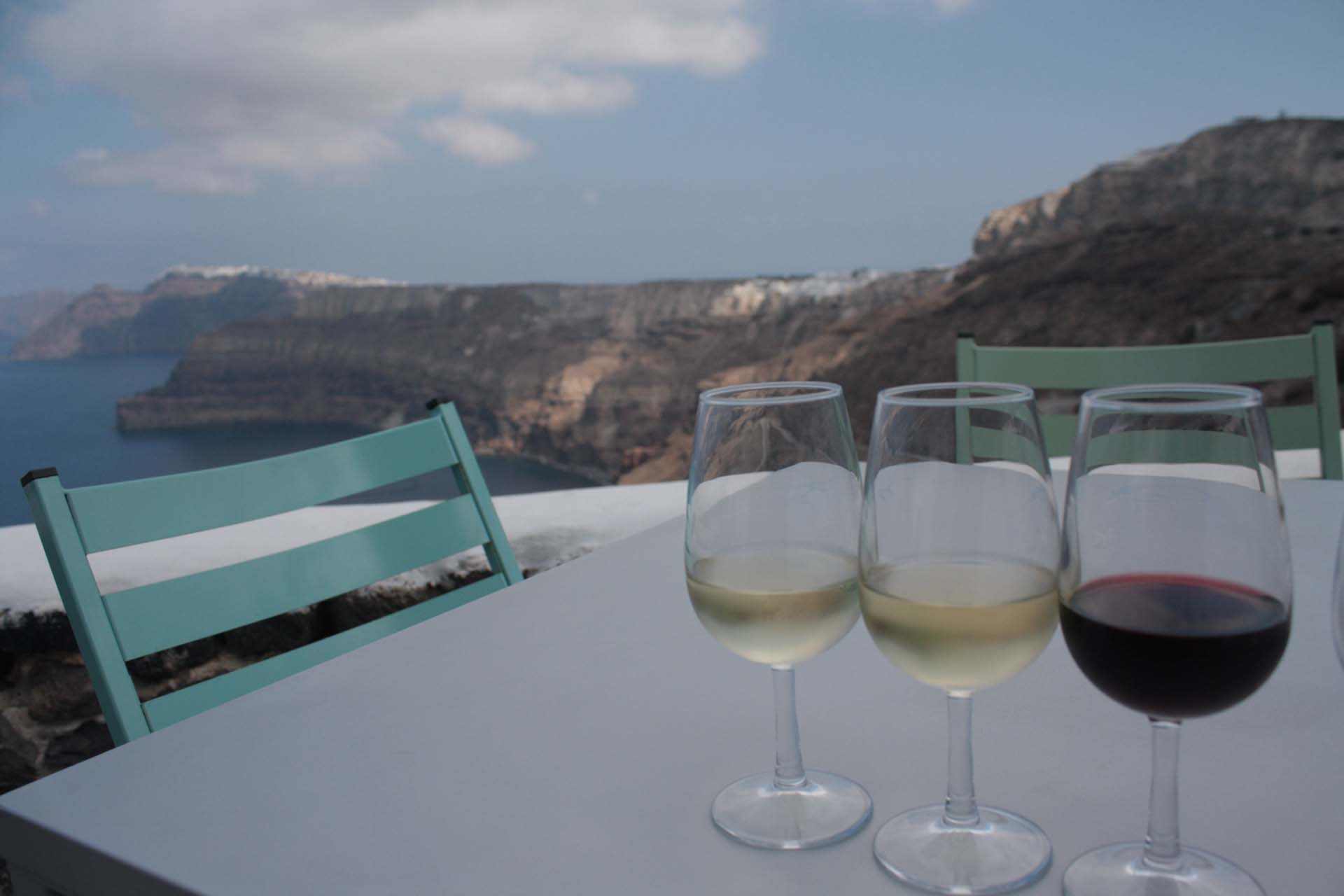 Visa
For UE citizens no visa is necessary to enter Greece.
Vaccines
No specific vaccine is obligatory to enter Greece.
For more info on health and security in general, check the website "Visit Greece" of the Greek National Tourism Organisation.

Budget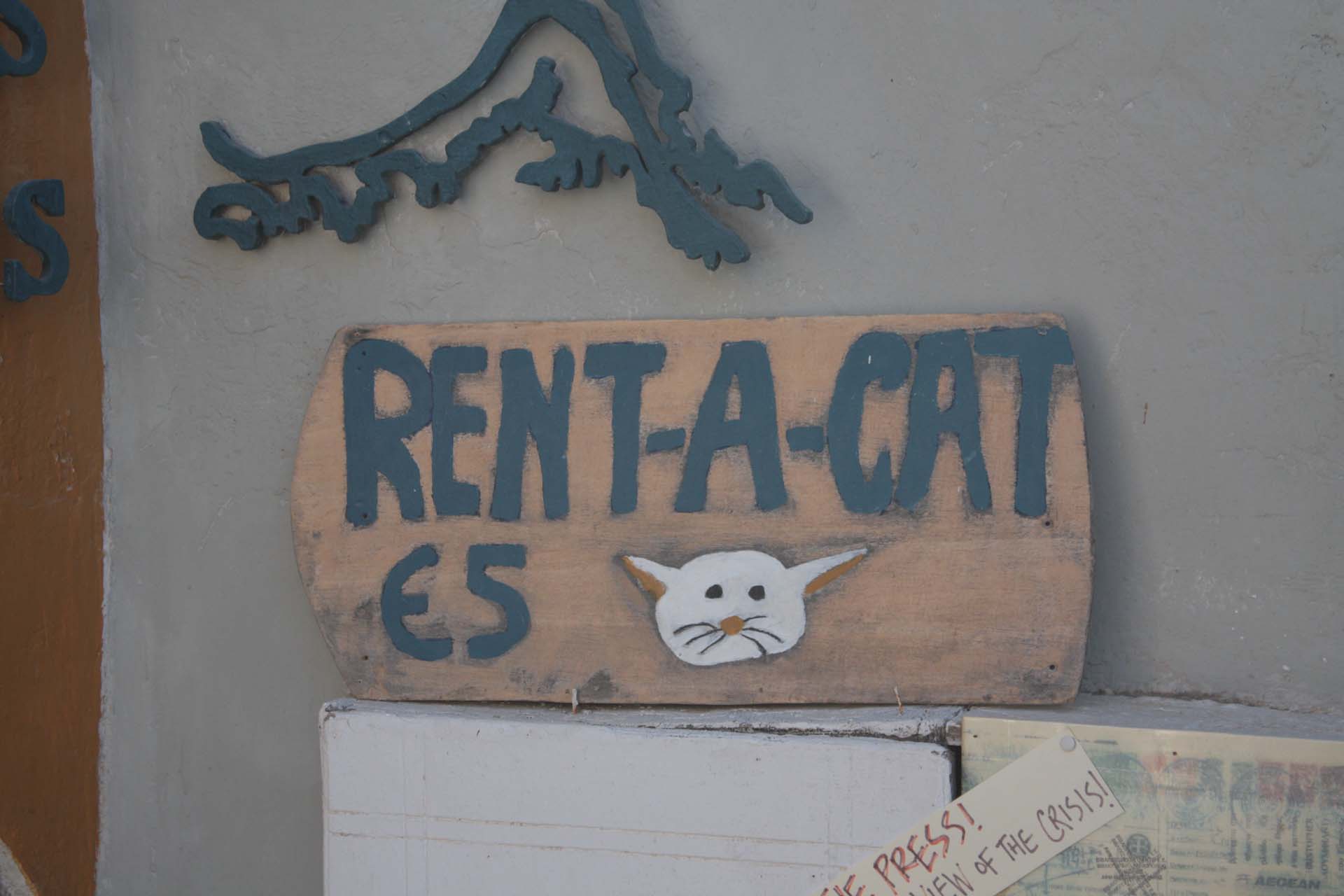 Total budget for a trip of 17 days per person: 1,300€ => 76.5€ / day
Sharing of expenses per person
Average prices per person for:
Hotels: 18€/day
Food: 12€/day
Sites and monuments: 4€/day (NB since we were students, the majority of sites were free for us)
Miscellaneous: 4€/day (it includes drinks and souvenirs etc.)
Transportation: the total cost for transportation was about 377€ per person => 22€ roughly / day, including:

Flight to Greece return ticket: 77€ / person
Renting a car for 10 days: 92,5€ / person
Ferry from Ermioni to Hydra: 18€ / person
Ferry from Athens to Karystos: 18€ / person
Flight from Athens to Santorini: 60€ / person
Ferry from Santorini to Athens: 39,50€ / person
Several buses and ferries: around 15€ / person
Renting a scooter in Santorini for 3 days: 15€ / person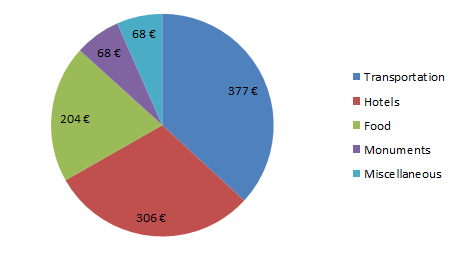 Hotels
Apart from the nights in the big cities, we never booked hotels beforehand. Our strategy was to show up at hotels asking for rooms and try to negotiate a little the prices (even though we are pretty bad at it). This strategy has the big advantage of leaving a lot of freedom; you can even choose to completely change your itinerary at the last minute! Like everything else though, it also has its disadvantages. First of all, after a full day of visiting we would usually arrive in the places where we were supposed to overnight at around 5-6 p.m. which gave us enough time to check a couple of hotels and choose one; sometimes, though, like in Trikala and Nafplio, we arrived late at night, hence we didn't have much of a choice and we ended up paying more than we wanted. Moreover, our trip to Greece was during the month of September: the August aficionados are gone, but it still isn't low season and prices haven't completely dropped yet. We recommend this method to those people seeking adventure and who are not afraid to negotiate, but we don't recommend it to those people visiting Greece during the high season. We always stayed in double rooms at 2/3-star hotels.
Average price hotel/person: 18€
Food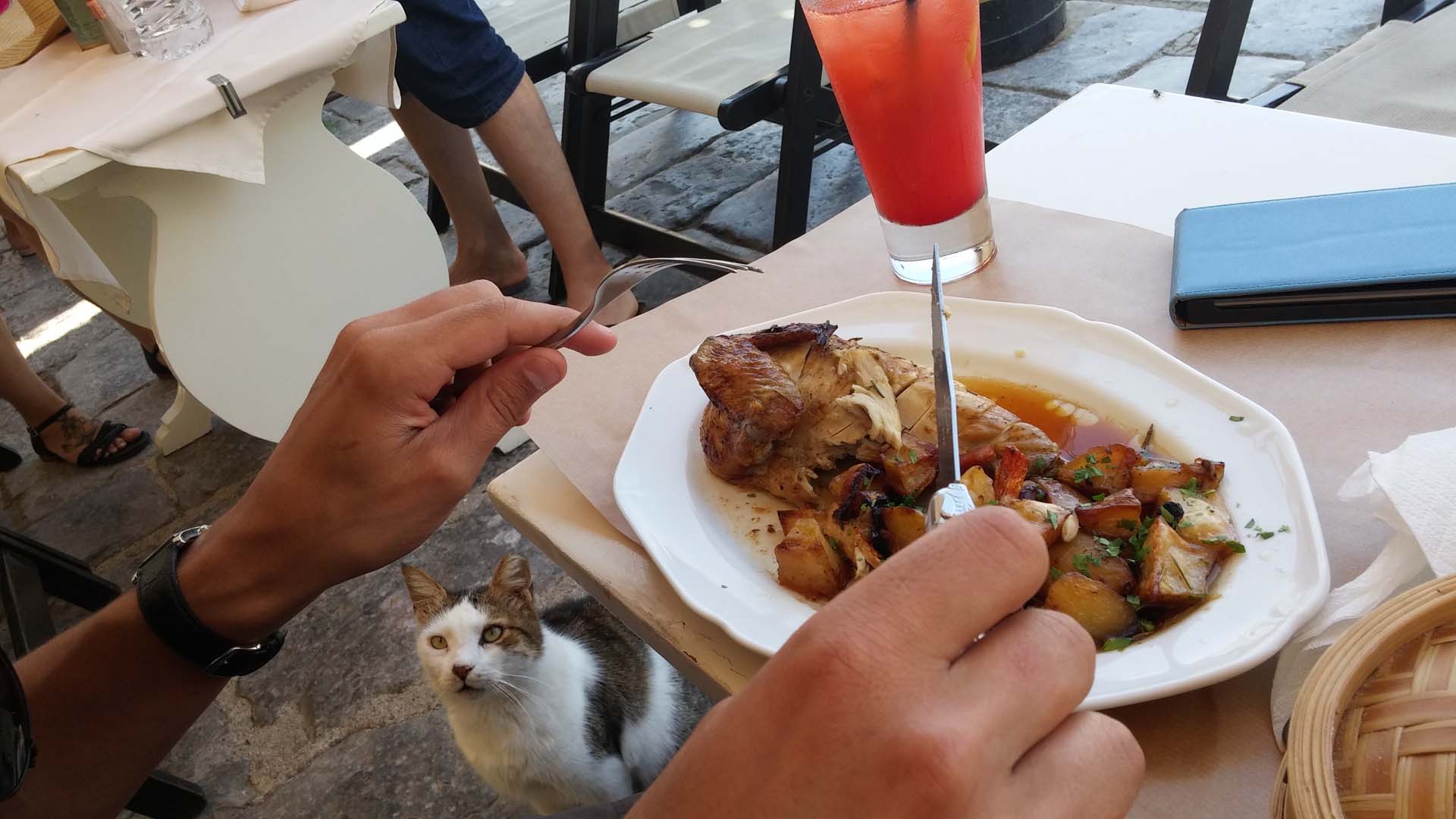 Food in Greece is the least of your problems; you can eat delicious food at reasonable prices. To save some money, we would choose a hotel offering breakfast, we would eat a sandwich at lunch between one archaeological site and the other or on the beach and we would treat ourselves to a little restaurant for dinner. In Greece it's possible to eat delicious food and still not pay too much. We would usually take two dishes of grilled fresh fish with homemade chips or a Greek salad and a little jar of wine and spend roughly 22-25€ for two people. Isn't life sweet?
Transportation
The means of transportation we used the most during our trip was the car. We decided to rent a car during the first part of our trip to Continental Greece in order to decide what to visit and when to visit it. The car surely allowed us to save some time compared to public transports, even though we drove many many kilometres, which was tiring after all. We didn't really have any problem driving through Greece, however we want to share with you what we learned about driving in the Hellenic country. We found out that on country roads people tend to drive on the right side of the street to let quicker drivers pass by. Roads of the Peloponnese are mainly narrow and windy; in many roads next to the mountains we saw some rocks that had fallen on the ground: be aware of rocks hitting the roof of your car, the renting companies won't appreciate! Our beloved GPS (we used the Here Wego app on our phone to avoid paying for the GPS with the rental car) brought us to road and paths far too narrow for our car and it received many curses for it, but it was an essential tool for us: indeed, remember that sometimes road indications are only in Greek!

Security
We did not experience any particular security problem in Greece. If you are renting a car, be careful on the mountain roads of the Peloponnese: they are windy, narrow and the rock-fall hazard is pretty high!